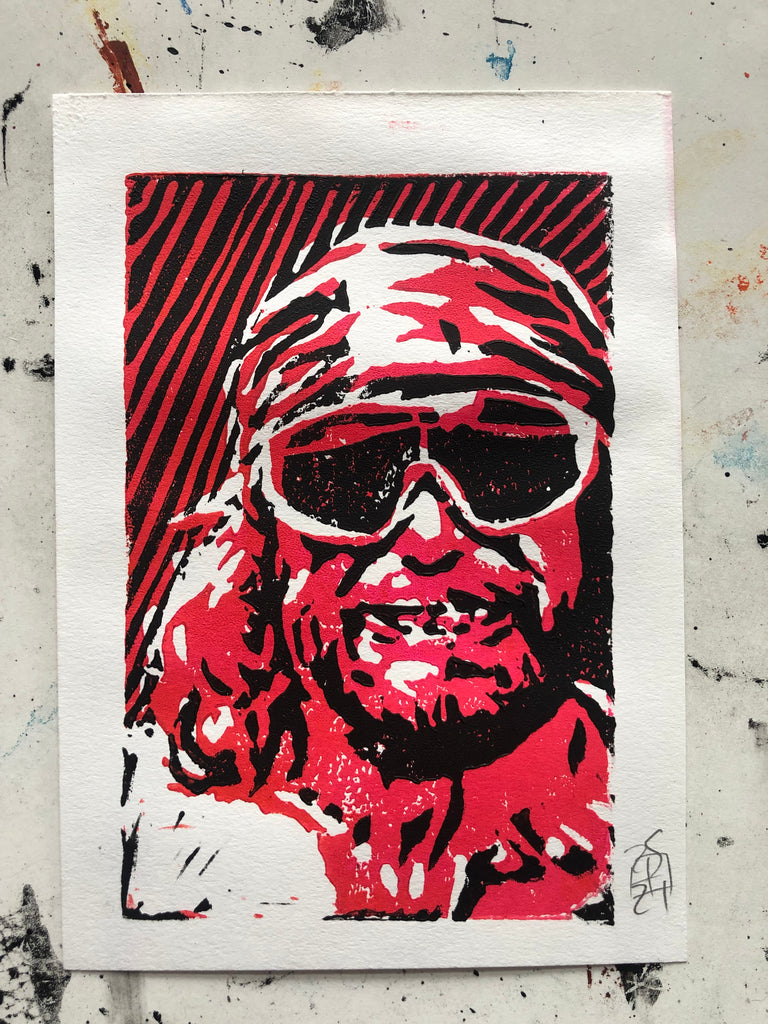 Starting tomorrow and every day through January 29th, 2022 we're going to be running daily specials to both ring in the new year and get hyped for the Royal Rumble!
Taking inspiration from the Rumble, each day will have a featured WWE Superstar or Legend with all of their prints 20% off! To sweeten the deal even more for you, each day one random Schamberger Labs order of $20 or more (before shipping is calculated) will come with one of these FREE Macho Man Randy Savage 5" x 7" linoleum-cut print!
Each one of these is handmade by Rob with two carved linoleum plates, making each one slightly different and unique from the rest! They'll also be available for purchase at $50 if you're not in the gambling mood.
OOOOOHHHHHH YYYYEEEAAAHHHH!