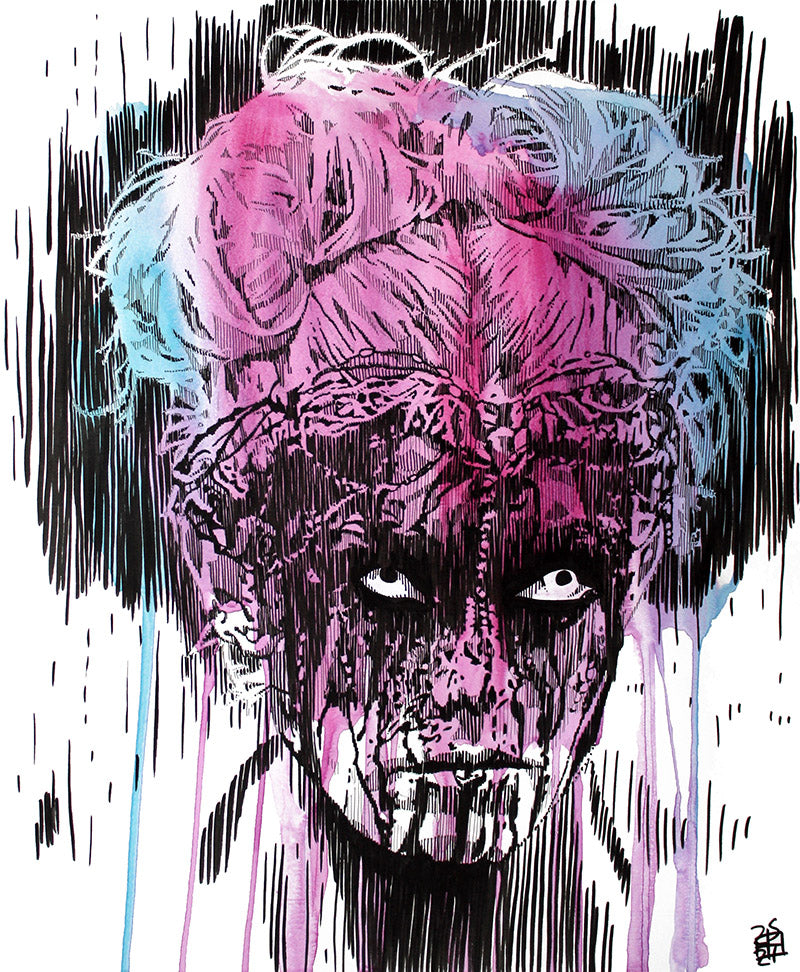 Alexa Bliss

Ink and acrylic on 14" x 17" bristol board
Artwork by Rob Schamberger
Click here to get the print now!
Occasionally I make something that exceeds my current skills, call it leveling up I guess, but this new Alexa Bliss piece is one of those cases. As soon as she had her bizarre moment at this year's WrestleMania with the crown and the mysterious black liquid pouring down from it I knew I'd be making art of that.

First I put some watered-down acrylic paint on the background and stood the drawing board up straight to let it pour down. Next I spotted in a little white acrylic paint for her eyes to really pop. I then came in with a variety of sizes of pens to put hundreds, if not thousands of vertical lines down to create not just value in a traditional hatching manner but also to reinforce the vertical movement of the inky fluid flowing down from her crown.

This exceeds all of my expectations I had going into it. This one just...worked. A great synthesis of subject matter and execution, I don't know, but dang it I'm happy with how this turned out. Hope you dig it as much as I do.