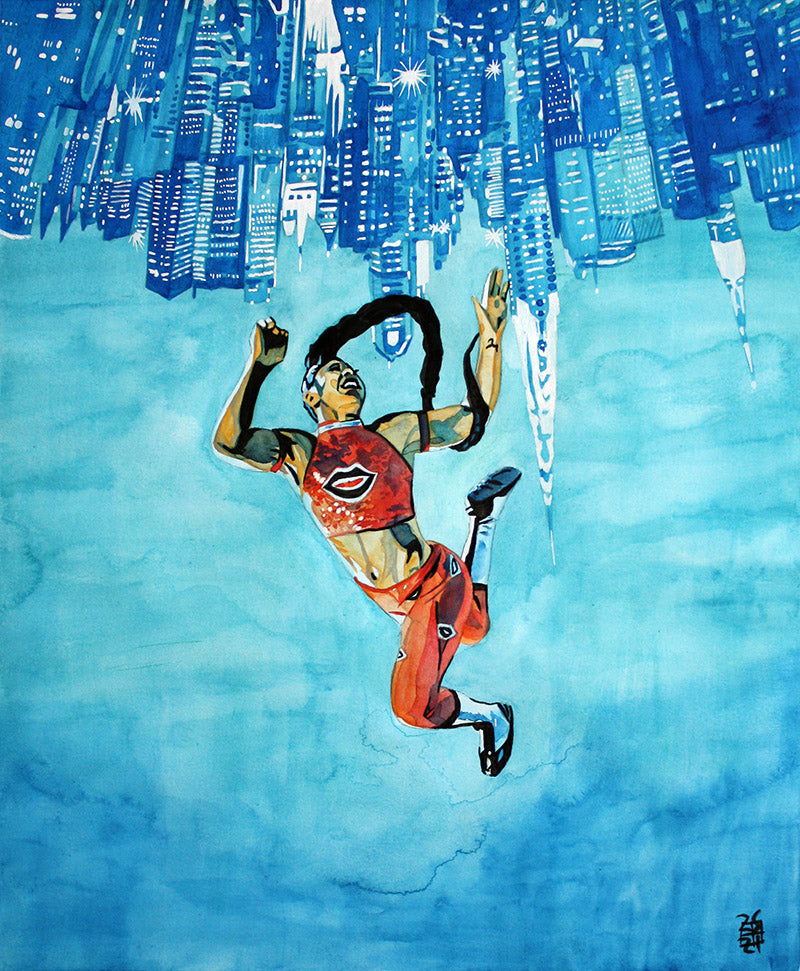 Bianca Belair: Hello Danger

Ink, paint marker, acrylic and watercolor on 14" x 17" bristol board
Artwork by Rob Schamberger
Printed on 11" x 14" 130 pound uncoated cover stock, perfect for framing!
Bianca Belair is quickly becoming one of my favorite subjects to paint. Her energy, her athleticism, her utterly unique look, it all inspires me to do fun things whenever I make a new painting of her. In WWE, you hear a lot about 'real life superheroes' and Bianca definitely fits that bill.

Going with that last bit as extra inspiration, I put this composition together of Bianca doing an aerial maneuver over New York City and flipped the composition upside down to go with the full homage. She fits perfectly with an approach like this and yeah, that's exactly why she's a favorite of mine now!