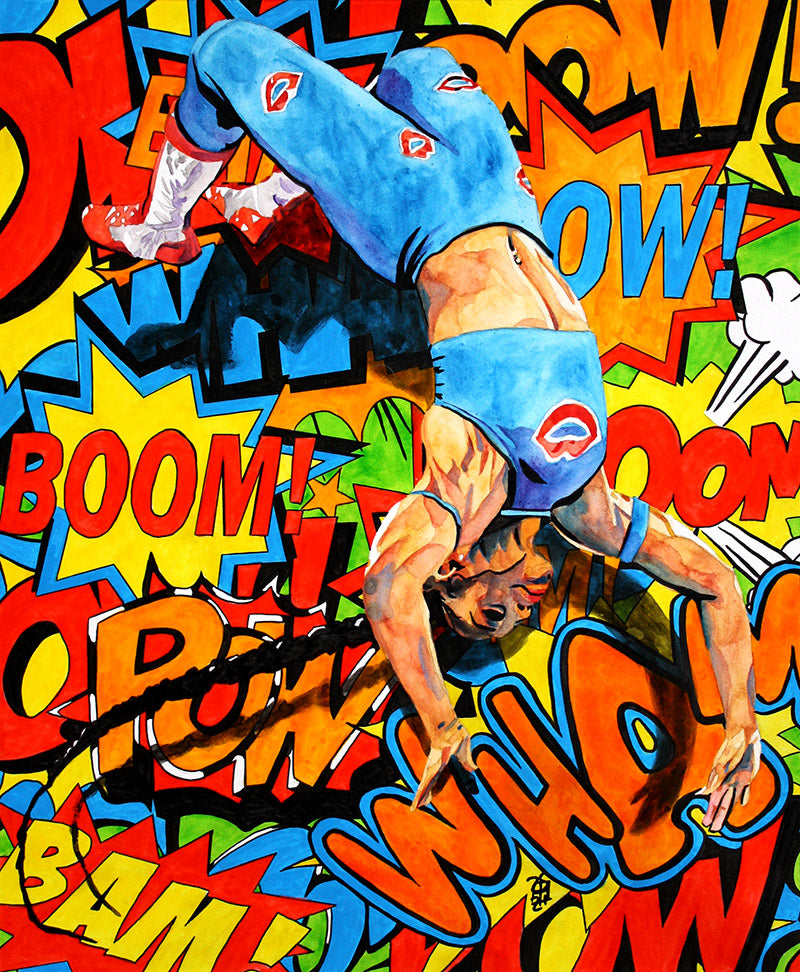 Bianca Belair
Ink, liquid acrylic and watercolor on 14" x 17" bristol board

Artwork by Rob Schamberger
Click here to get the print now!

The moment Bianca Belair won the 2021 Royal Rumble I knew that I had to do a new painting of her right away and also knew the approach to take with it, as the imagery for this year's Rumble was comic book-inspired. I did a realistic watercolor painting of the EST of WWE displaying her athletic prowess in front of a wall of vintage comics sound effects, this onslaught of onomatopoeia, to speak to her as a real-life superhero.

When I think of superheroes, I think of people who can physically do more than the average human. Bianca Belair, the physical powerhouse that she is, fits that bill perfectly in my eyes. Strength, speed, agility, she has all of those things and I think there's a lot to viewing her this way.