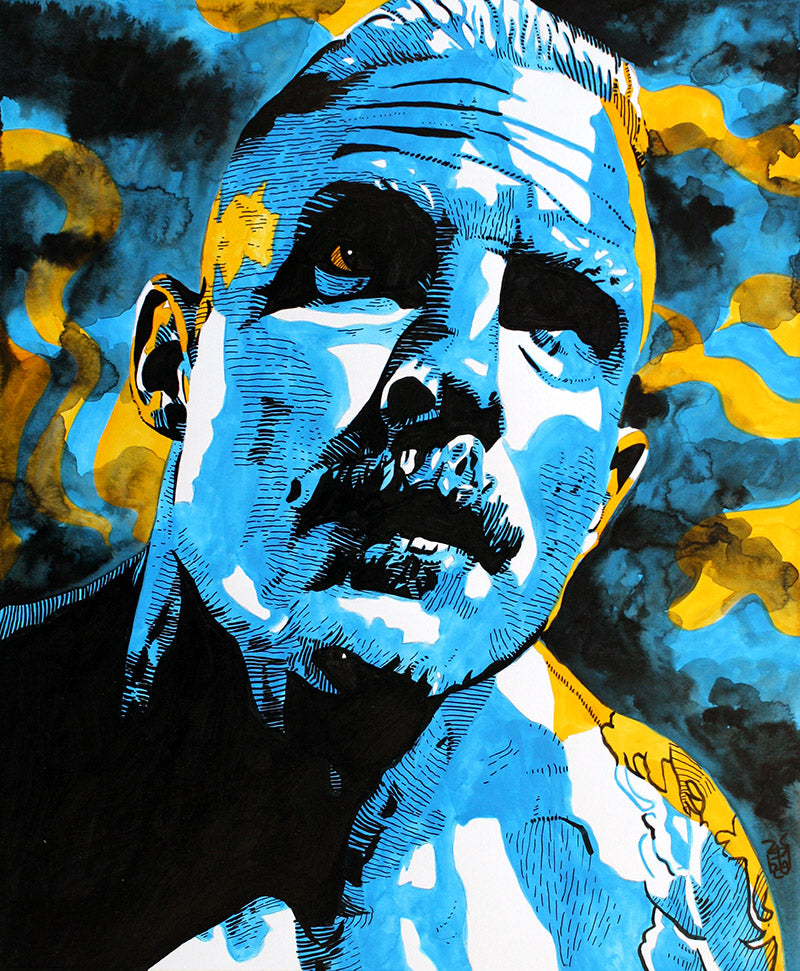 Dexter Lumis
Ink and acrylic on 14" x 17" bristol board

Click here to buy the print now!
This was the last painting I made in 2020. For my first full-on portrait of Dexter Lumis, who I'd only painted smaller pieces of for The Select Series and the Alphabet Series, I wanted to do something illustrative yet scary. Like him, I suppose.

I set out to match the vibe of his creepy entrance, with his empty yet intense gaze and unsettling ambience. I laid down the blues and yellows with liquid acrylic, creating a layer where I knew the watered-down black ink would pool around in unexpected organic ways. To then set the figure apart from the background I used a pen to hatch in the tones rather than the ink wash, creating a more methodical look. All of which speaks to the Dexter Lumis persona, I feel.