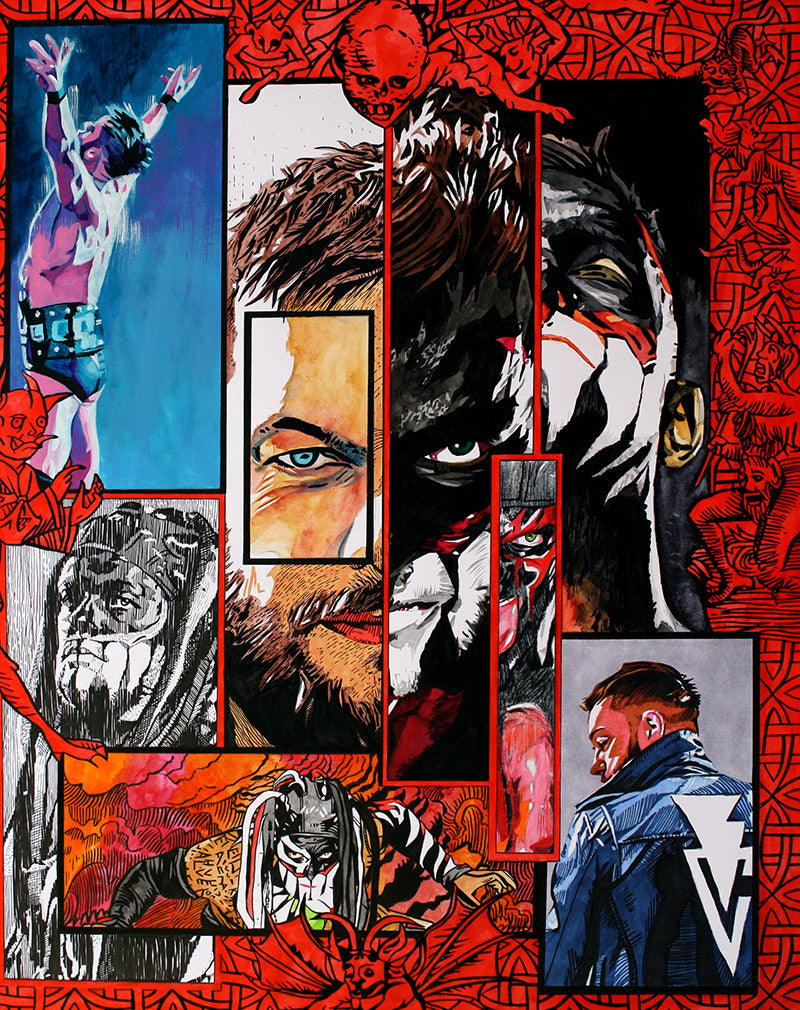 Finn Balor: Mosaic

Acrylic, watercolor, colored pencil, marker and ink on 19" x 24" bristol board
Artwork by Rob Schamberger
Printed on 11" x 14" 130 pound uncoated cover stock, perfect for framing!
The Finn Balor mosaic painting is here! Both Finn AND his more demonic persona, to clarify.

This mosaic piece is a bit of a departure from prior ones on a few levels. First, one of the panels (my wife called them 'slices' which I really like, too!) is done all in colored pencil. A little of that has been done before, but this was the first time I used them on a figure. Another first is one of the panels (SLICES!) is done all in marker, which was hella fun and something I'll play more with in the near future. Also, while I've done acrylics on mosaics a couple times before, I used the approach I've been doing more of late.

The most notable divergence, however, is definitely the border. Inspired by the comic book works of JH Williams III and Tony Harris, I populated the border with Celtic design and Medieval demons, who are invading past their borders into Finn's domain, just as his Demon persona does. The deep red gives a Hellish feel to the overall composition while still framing the rest.

Finally, I leave you with one question: Will you possess this, or will it possess YOU?