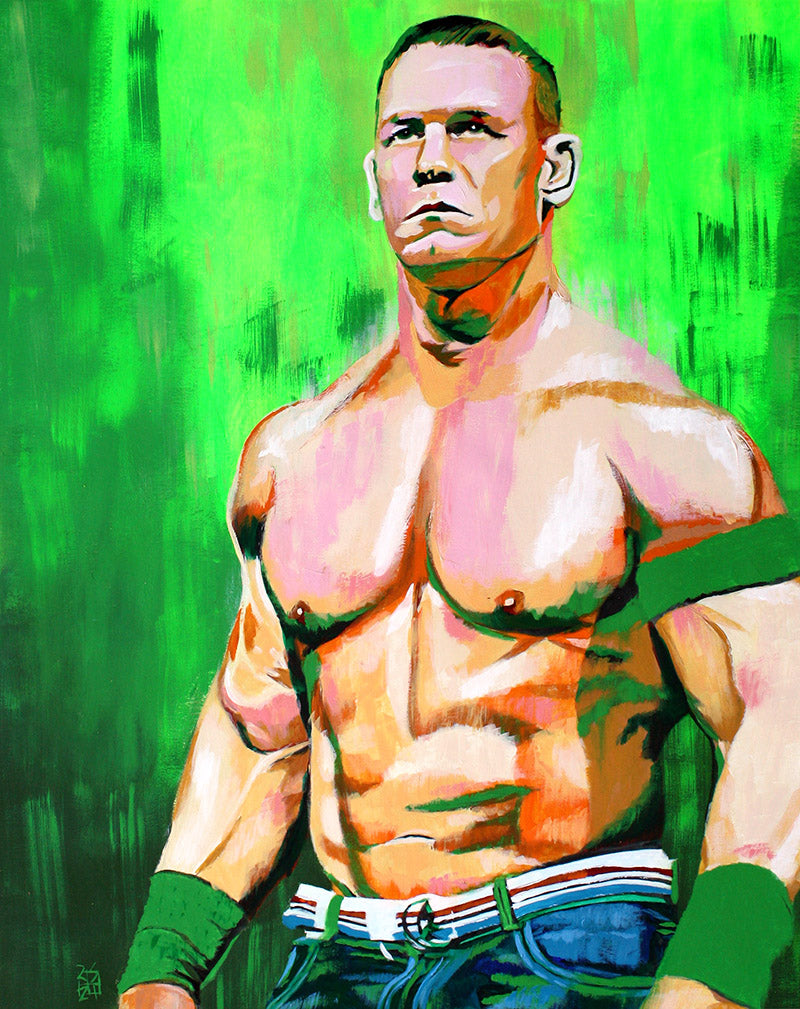 John Cena

Ink and acrylic on 19" x 24" bristol board
Artwork by Rob Schamberger
Click here to get the print!

With his recent return to WWE, I felt like it was time (your time is up, my time is now) to do a new John Cena painting. I got to spend a tiny bit of time with John during this last run and it was amazing to see (you can't see me) how much he was giving back to WWE, the Superstars and most importantly to the fans. I watched him talk with the staff, department by department, about what he could do to help them out while he was back, I saw him go up to new wrestlers who weren't around when he was and introducing himself to them.

He chatted with my wife just to be polite, he talked with me about his success in Hollywood, "Peaks and valleys" was what he said, meaning he was working as hard when things are going great as when they're not. I hope the movie and TV people realize what a special person they have right now, but his aforementioned success leads me to think they do.

Anyway. The painting. I think my best Cena work is when I'm just painting John and not trying to be too clever about it. It's really challenging to make an interesting piece while also being true to the subject, especially when it's an overall representational one. I've firsthand seen how hard John works at every level of his craft so I could do no less. I'll let you decide if I did.