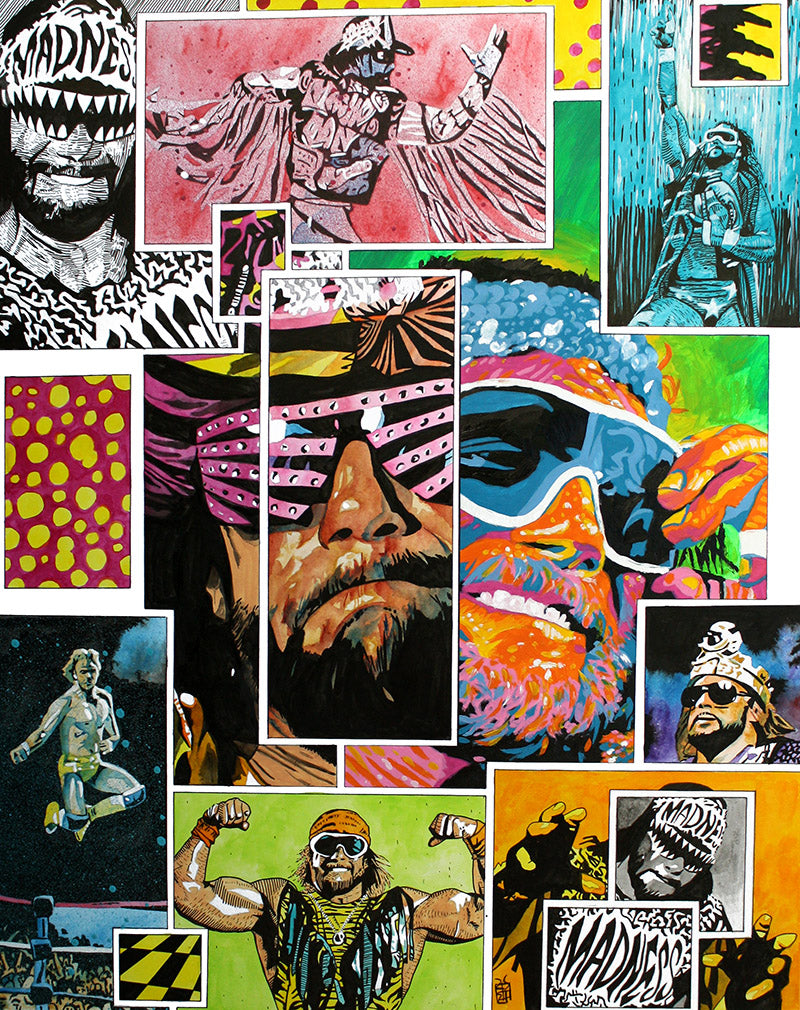 Randy Savage

Ink, watercolor, acrylic, and spray on 19" x 24" bristol board
Artwork by Rob Schamberger
Click here to get the print now!
This Randy Savage painting is the best work  I'm capable of making at this point in time. I gave this all I have and I hope it shows. It's a sum of what I can do at this moment in time with various mediums and styles, all represented in one composition.

Hey, when you've got a subject like Macho Man you GO FOR IT.

There's two tiles done with ink, watercolor spray paint and acrylic, there's illustration with color, there's ink hatching, traditional ink and watercolor, and now for the first time with a mosaic one tile done all in acrylic. I think it all comes together in a fun way that will leave the viewer pointing out one thing or noticing another for the first time and saying, "OOOOOHHH YYYEEAAAHHH!"