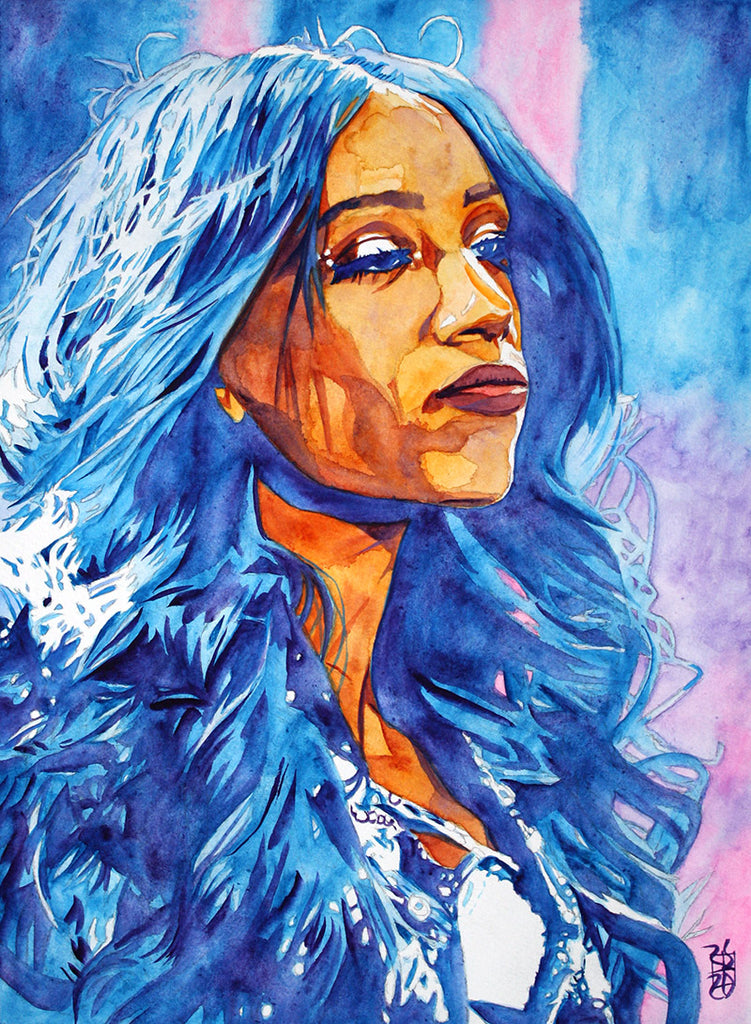 Sasha Banks
Watercolor on 11" x 15" watercolor paper
Artwork by Rob Schamberger
Click here to get the print now!
With this new Sasha Banks piece I wanted to do a straight-up traditional watercolor painting. No other mediums, no fancy tricks, just water and pigment. It's fun as an artist to constantly push myself to experiment and try new things and then occasionally bring it all back to basics to get a true gauge of growth. That's this piece.
I also used a more impressionistic palette, only using cool colors for the deepest shadows. I felt that would really accentuate Sasha's blue hair as well as framing her face. I used a touch of pink in the background to better frame the figure as well, while keeping it all of a piece.

The confident look in her face is something I also wanted to accentuate, speaking to her confidence as an in-ring competitor and champion.