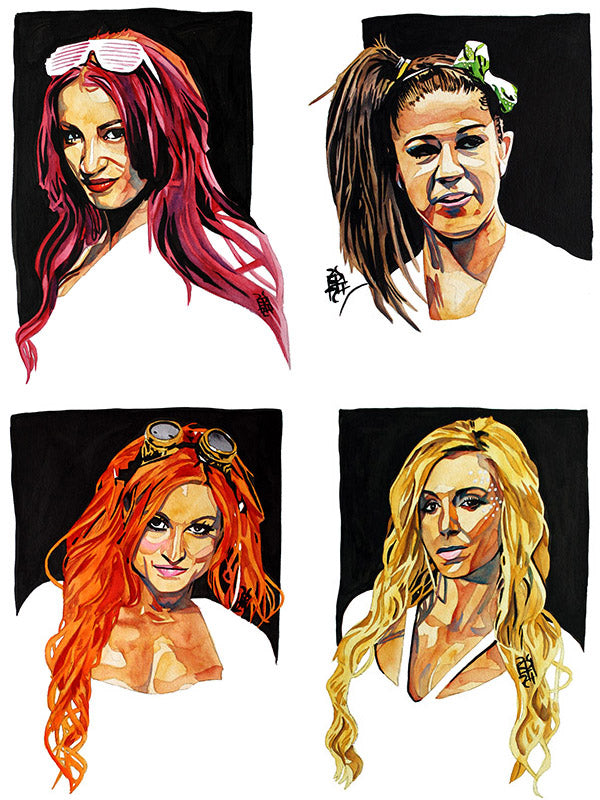 Select Series Wave Twenty-Five: Four Horsewomen 2021 Edition! 
Ink and watercolor on 4 pieces of 9" x 12" watercolor paper
Artwork by Rob Schamberger
My annual tradition of doing new Four Horsewomen-related work continues with this collection of paintings of Sasha Banks, Bayley, Becky Lynch and Charlotte Flair! This specific set is focused on how they looked around when they first started appearing on Raw and SmackDown, when they really came into their own.
It's fun revisiting these looks for each of them, like getting together with old friends I haven't seen in a while. Sasha's original glasses without her name on them, Hugger-era Bayley with the side-pony and bow, steampunk Becky and Charlotte with the face bling.
It's amazing to see how far all four of these ladies have come, and how much further they can continue to go, blazing trails for everyone who follows them!