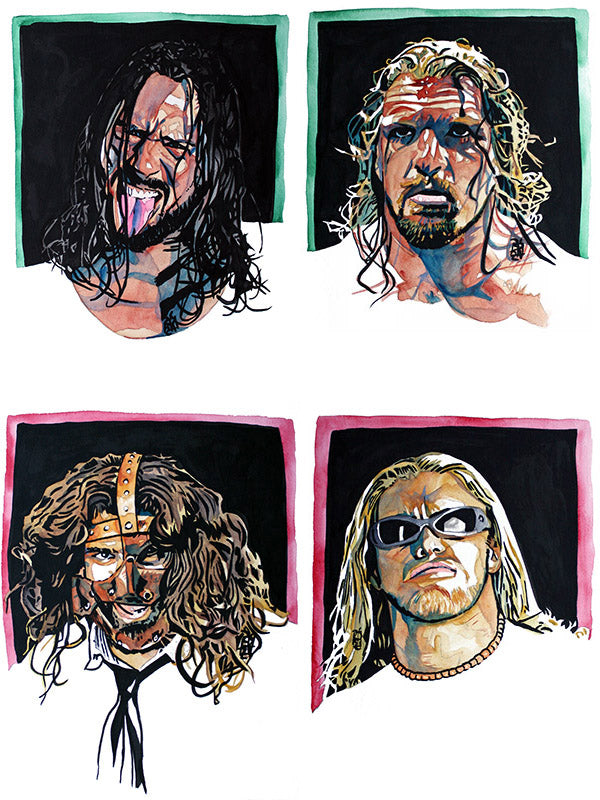 Select Series Wave Twenty-Seven: Attitude Era 2021 Edition! 
Ink and watercolor on four pieces of watercolor paper
Artwork by Rob Schamberger
It's time to bring some attitude to the Select Series! I thought it'd be fun to close out 2021 with some of the stars of the Attitude Era. First there's X-Pac, whose in-ring ability elevated everyone he faced, something he doesn't get nearly enough credit for. Next, the biggest in-ring antagonist of the time period, Triple H! The top protagonists needed someone to face off against and Triple H was very much that opponent.

Next up is Mick Foley in his Mankind persona. It was a complete reinvention of his hardcore Cactus Jack character and brought a whole new level of depth to what Mick could bring to the show. Finally, I'm rounding it out with Edge, who debuted during the early days of the Attitude Era and quickly went on to first being at the heart of a golden age of tag team wrestling, then becoming a top solo star and now he's still bringing his best to the ring. Easily one of the long-term best to come out of the period.