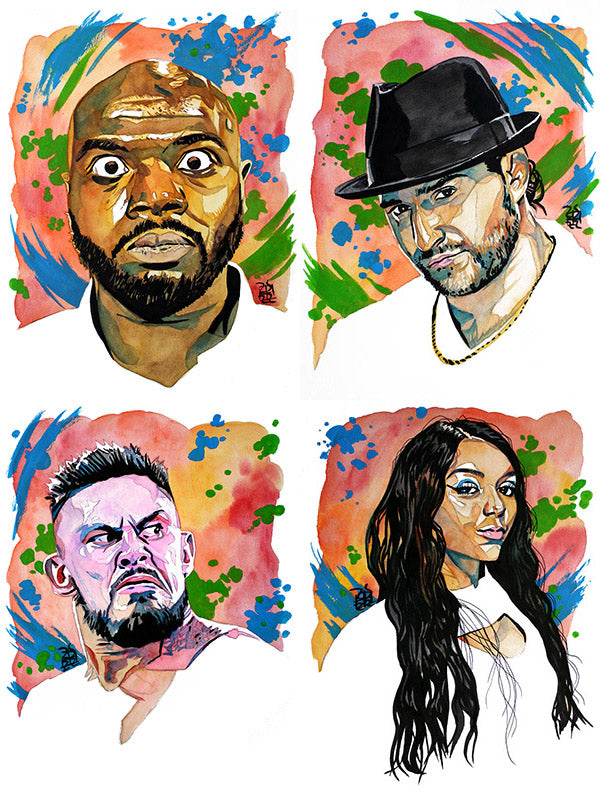 Select Series Wave Twenty-Eight: NXT 2.0 Edition! 
Ink and watercolor on 4 pieces of 9" x 12" watercolor paper
Artwork by Rob Schamberger, painted in 2022
I started the Select Series to be a vehicle that allows me to paint people I haven't before, or normally wouldn't have a reason to paint otherwise and all of the new faces in NXT 2.0 are perfect for this! Whether it's the outlandish Malcolm Bivens, the good fella Tony D'Angelo, the dominant Xyon Quinn or the fresh Cora Jade, all are firsts for me, my brush and my paints to explore!

I also gave them a common background element taking inspiration from the graphics that go with NXT 2.0, to really set these paintings in a time and place for when they're made. Each of these personalities have the possibility to go on to much bigger opportunities and it's fun to mark where they are now for posterity.