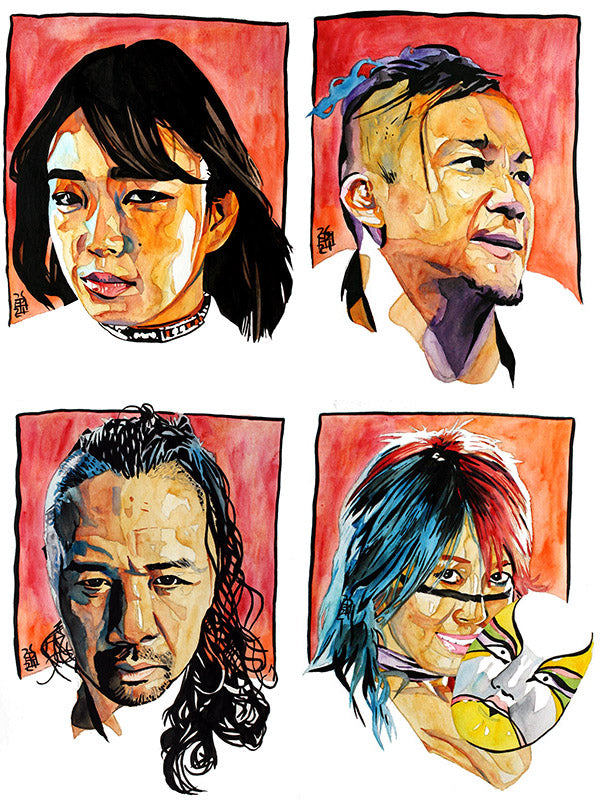 Select Series Wave Eighteen: Japanese Excellence Edition! 
Ink and watercolor on watercolor paper
Artwork by Rob Schamberger
Click here to get the print set!
There's a consistent demand from my collectors for artwork featuring WWE's Japanese SuperStars so I thought it'd be fun to make a Select Series wave totally dedicated to these competitors. This gave me the opportunity to do my first-ever painting of Sarray, plus new portraits of Kushida, Shinsuke Nakamura and Asuka!
The different presentation of pro wrestling in Japan, especially on the aesthetic level, gives me a totally different sort of inspiration for what I do, and it's my hope that this shows through in the final work.
Here's all of the Select Series paintings so far! This collection was inspired by and even takes its name from video game character select screens. The ultimate goal is to do paintings of everyone(!) under the WWE umbrella AND all of their looks. It's super ambitious but also a ton of fun to make.