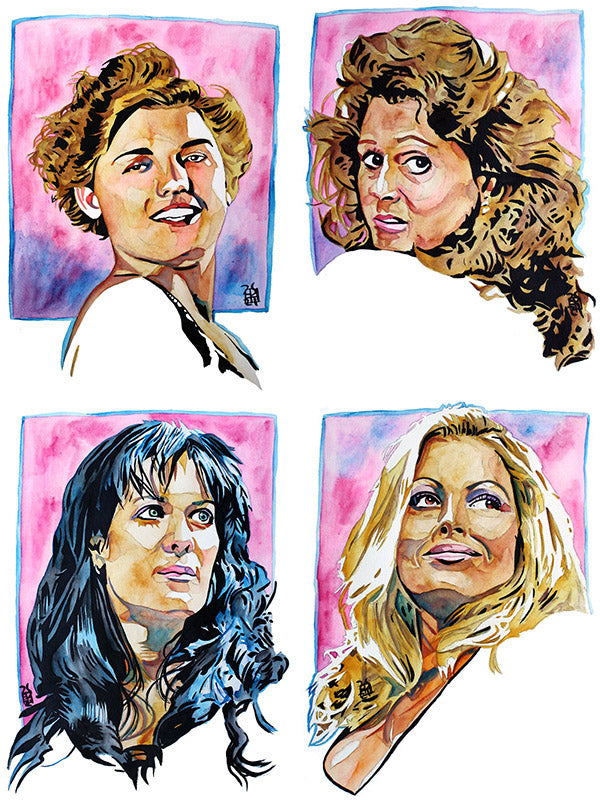 Select Series Wave Sixteen: Lady Legends Edition! 
Ink and watercolor on four pieces of 9" x 12" watercolor paper
Artwork by Rob Schamberger
Click here to get the print set now!
I realized I hadn't done any lady legends for the Select Series yet, weirdly, so I decided to fix that big time with a wave that's ONLY lady legends! From THE Lady Legend herself Mae Young, to the First Lady of WWE Miss Elizabeth, to the Ninth Wonder of the World Chyna, and rounding it out with Stratusfaction 100% Guaranteed in Trish Stratus.

There's obviously A LOT more ground to cover with these queens of the ring all being included in the Select Series, but I thought this was a great start showcasing different eras and the women who worked to define them. Although it's easy to argue that Mae Young, one of the toughest human beings to ever live, was there for every era even up to today with the Mae Young Classic!

I'm anticipating another Lady Legends wave sooner than later, for sure.