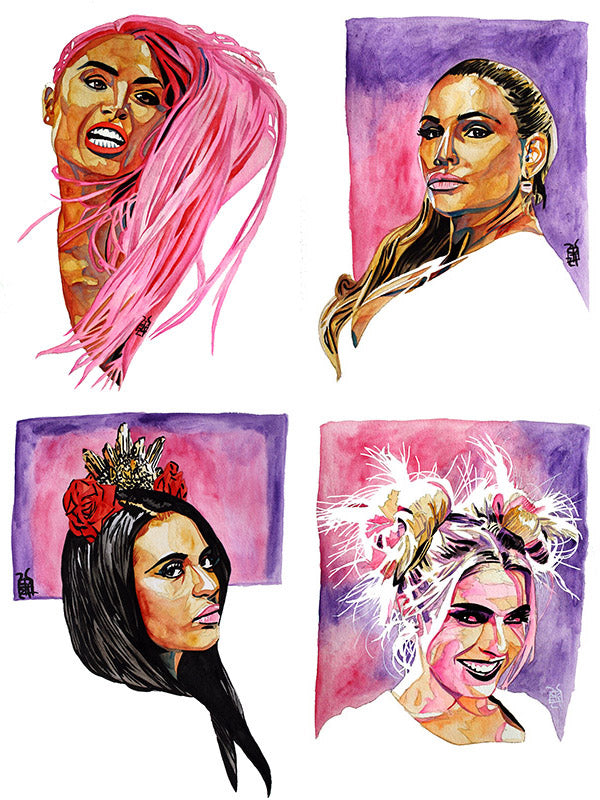 Select Series Wave Twenty-Four: Ladies Edition! 
Ink and watercolor on watercolor paper
Artwork by Rob Schamberger
My favorite thing about painting the ladies of WWE especially is the variety of appearances I get to play with as an artist. In this grouping, it was fun to drop out the background for Eva Marie and let the composition be defined by her pink hair as a framing device for her face. With Natalya, it's all about how she carries herself, here notably in her subtle posture which gives her an added stature of royalty. The Zelina Vega piece was super easy because she's so innovative in how she presents herself aesthetically, allowing me to step aside and just let her do the talking. Finally, one of my favorite subjects in Alexa Bliss, where I amped up the character's manic energy by highlighting her wild hair coming out all over the place and kind-of-but-not-really distracting the viewer from her sinister glance.
See? All of these ladies make what I do easy and fun and I feel that comes through to you, the person looking at the work.