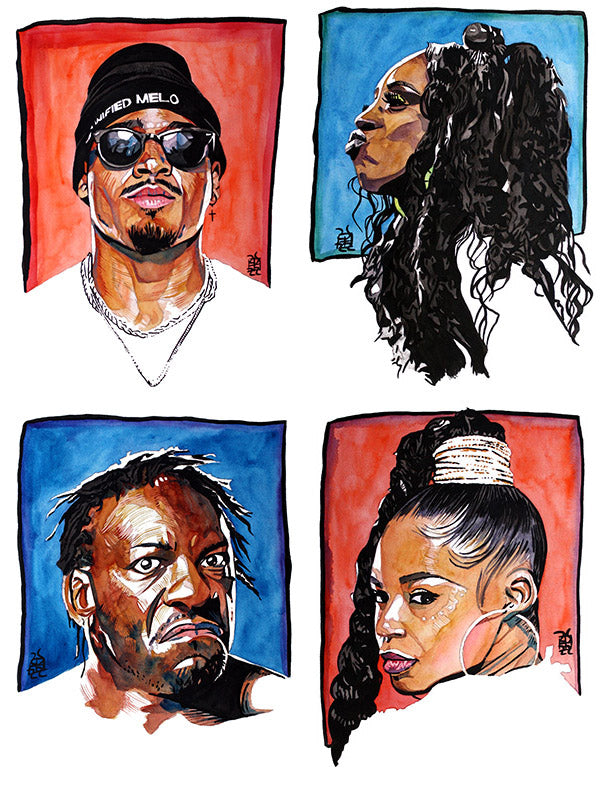 Select Series Wave Twenty-Nine: Black Excellence Edition! 
Ink and watercolor on four pieces of 9" x 12" watercolor paper
Artwork by Rob Schamberger, painted in 2022.
For this Select Series Wave I'm celebrating some Black Excellence in WWE! First up is the impressive Carmelo Hayes who in a short time has quickly established himself in NXT as a threat to anyone who crosses him as well as whoever he sets his sites on. Next is the force of nature that is Naomi, one of the best pure athletes around who also has an unmatched creativity that's inspiring to be around. Then, there's the legend, the two-time WWE Hall of Famer, the incomparable Booker T! Booker didn't wait for doors to be opened for him, he kicked them down and made sure everyone knew he belonged on the biggest stages around. Finally, rounding out the wave is the EST of WWE Bianca Belair who some may say quickly rose to the top but we all really know she's just getting started!

A whole lot of excellence in this set.