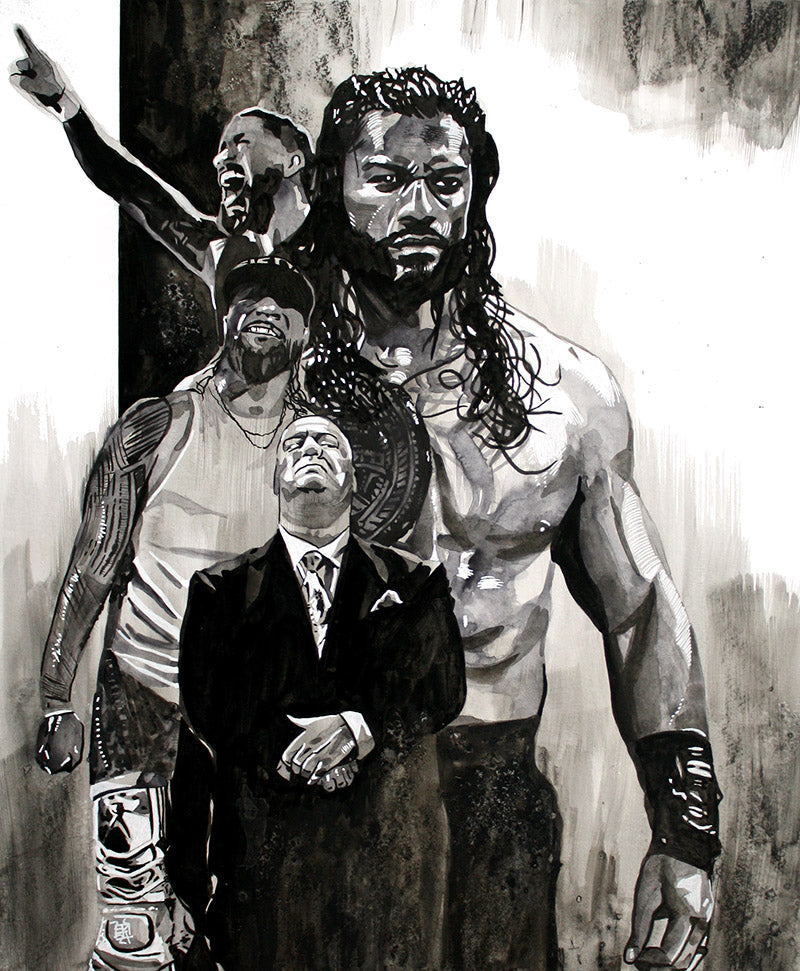 The Bloodline: Acknowledgement

Ink, paint marker, charcoal and watercolor on 14" x 17" bristol board
Artwork by Rob Schamberger
The best thing going right now. Paul Heyman, the Usos and the Head of the Table, Roman Reigns: The Bloodline. 

Whenever I'm working behind the scenes with WWE staff who were around for one of the big eras like the mid-80's or the late 90's I ask if they knew they were there for something special, and how they would've approached those opportunities now with all of the tools available now due to technology. I feel like twenty years from now young people are going to be asking me those same questions, being here now for Roman Reigns and the Bloodline.

With this piece I wanted to speak to that enormity, casting them almost as monoliths being carved from stone. I used a variety of mediums to especially play with texture, mixing watercolor, salt, charcoal, acrylics and ink to create this. You can see in places where the salt pulled in the pigment in the watercolor, or the texture from lightly rubbing the charcoal over the surface to give a rough-hewn feel.