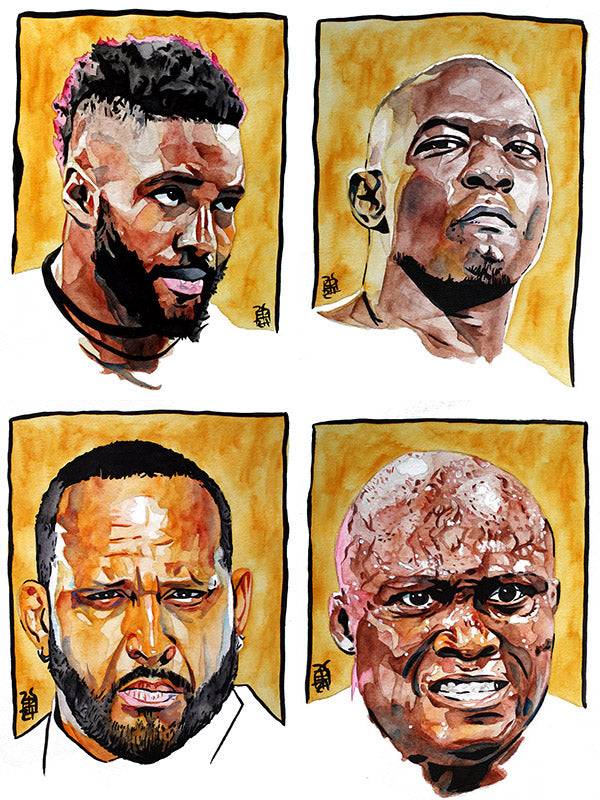 Select Series Wave Sixteen: Hurt Business Edition! 
Ink and watercolor on watercolor paper
Artwork by Rob Schamberger
Click here to get the prints now!
The Hurt Business is one of my favorite things in pro wrestling right now. I like the dynamic, that MVP has reinvigorated the careers of Shelton Benjamin and especially Bobby Lashley, while also all of them acting as mentors to bring Cedric Alexander to the next level. A real Four Horsemen/ Evolution vibe to it, especially the latter.

And can we take a moment to recognize the tear that Bobby Lashley has been on of late? Whoever is coming out of WrestleMania as WWE and/or Universal Champion best be prepared for Mr. Lashley to be knocking on their door, looking to do some business.