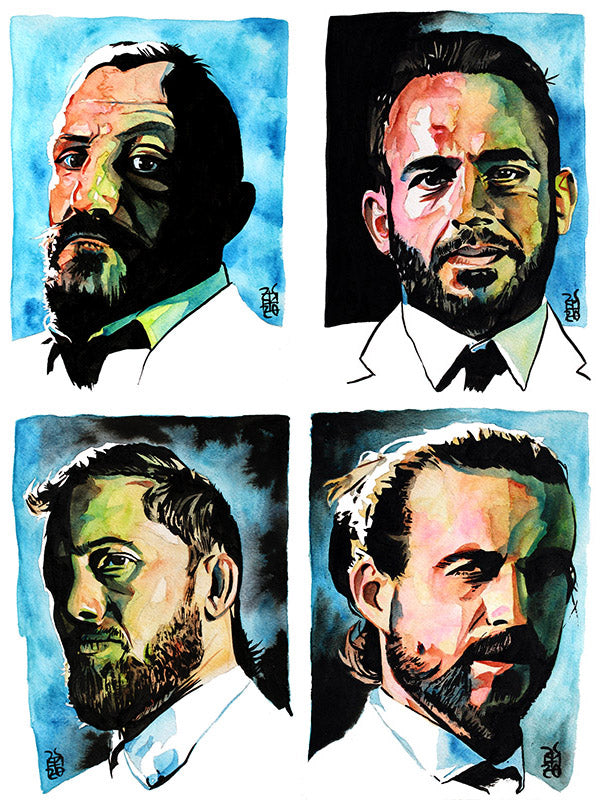 Select Series Wave Fourteen: Undisputed Era Edition! Bobby Fish, Roderick Strong, Kyle O'Reilly and Adam Cole
Ink and watercolor on watercolor paper
Artwork by Rob Schamberger
Click here to get the prints now!
After their unbelievable performance at NXT War Games, I knew I had to do a Select Series wave dedicated solely to The Undisputed Era. I've got them represented in their fancy suits with a unified palette to really get across that they're both solo competitors as Bobby Fish, Roderick Strong, Kyle O'Reilly and Adam Cole and an undeniable unit as The Undisputed Era. 

It's a very different approach for the Select Series and I'm happy with the results.