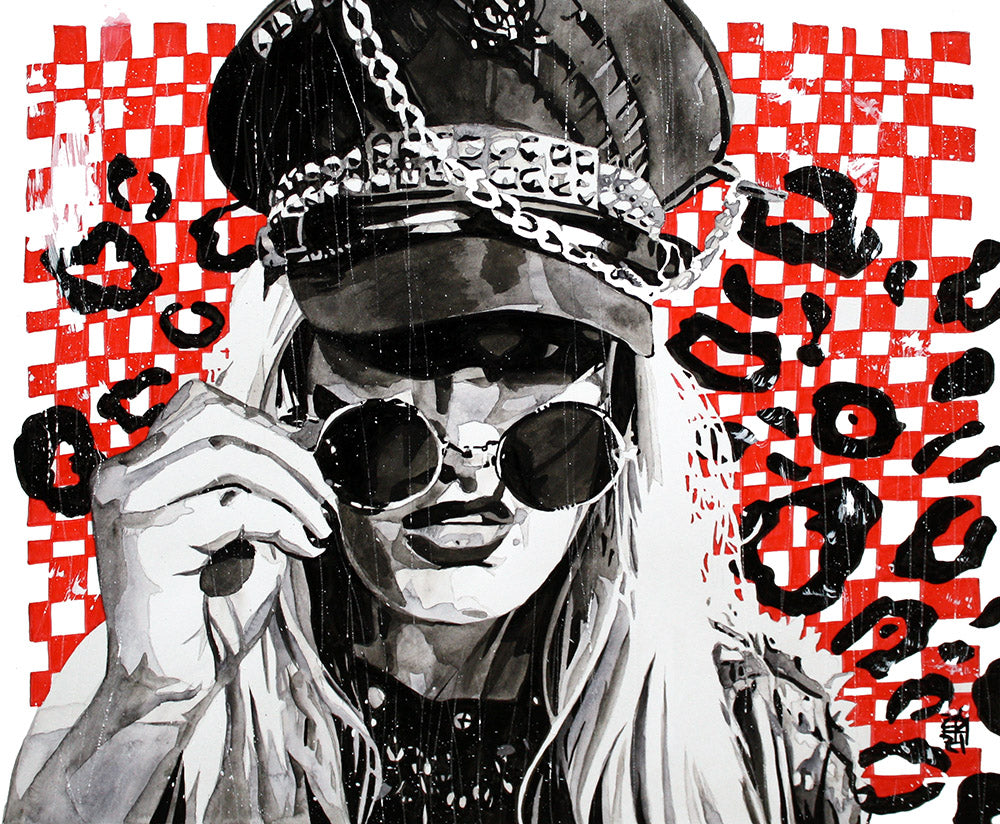 Toni Storm
Ink, marker and watercolor on 17" x 14" bristol board
Artwork by Rob Schamberger
Click here to get the print now!
My inspiration for this new Toni Storm piece was 70's grindhouse cinema movie posters. With her rock aesthetic at first I was thinking of going with more of a classic gig poster look but there's something about the dangerous women of grindhouse movies and how they were portrayed on the posters that seemed to really fit for Toni.

Her figure is presented all in greyscale with a monochromatic red checker background with some leopard print added to make it really fit with her look. To finish it off I physically scratched the piece to weather it and splattered a bit of white paint to really bring home the look. I think it gives a feel that nothing else I've done before has.