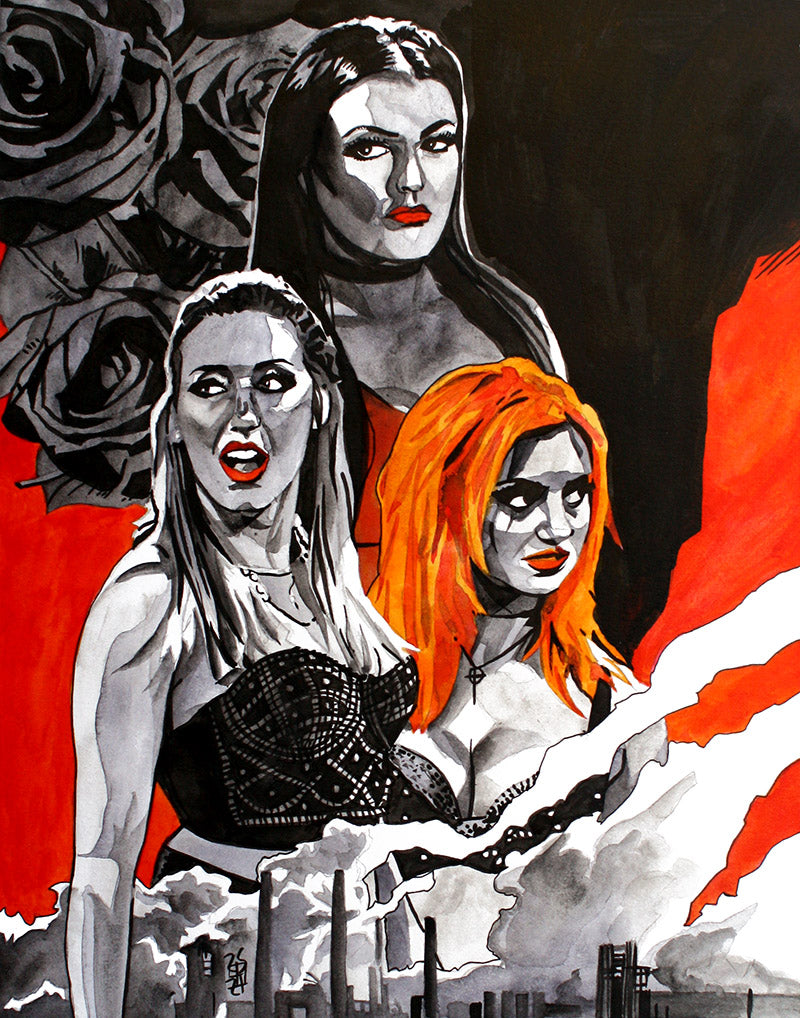 Toxic Attraction: Industrial Roses

Ink, acrylic and watercolor on 11" x 14" bristol board
Artwork by Rob Schamberger, painted in 2021
Not only is this my first painting of Toxic Attraction, but my first-ever NXT 2.0 painting, too! That's something! 

For this piece of Mandy Rose, Jacy Jayne and Gigi Dolan I wanted to do some straightforward symbolism while also having fun with the composition. Each lady is featured in their own way, with Mandy at the top of the piece, Jacy's arm extending beyond the compositional elements, and Dolan's orange hair each making them their own focal point.

Beyond that, we've got three black roses, one for each of them and also the 'attraction' part of their group name. Then, at the bottom is the 'toxic' part with a polluting factory. Not all symbolism needs to be complex, right? It can also be right there for all to enjoy.

While I've painted Mandy Rose before, I'm truly fascinated as a fan to see how they all evolve as competitors and watching that to see how I can do more paintings of them individually and as a group in the future.