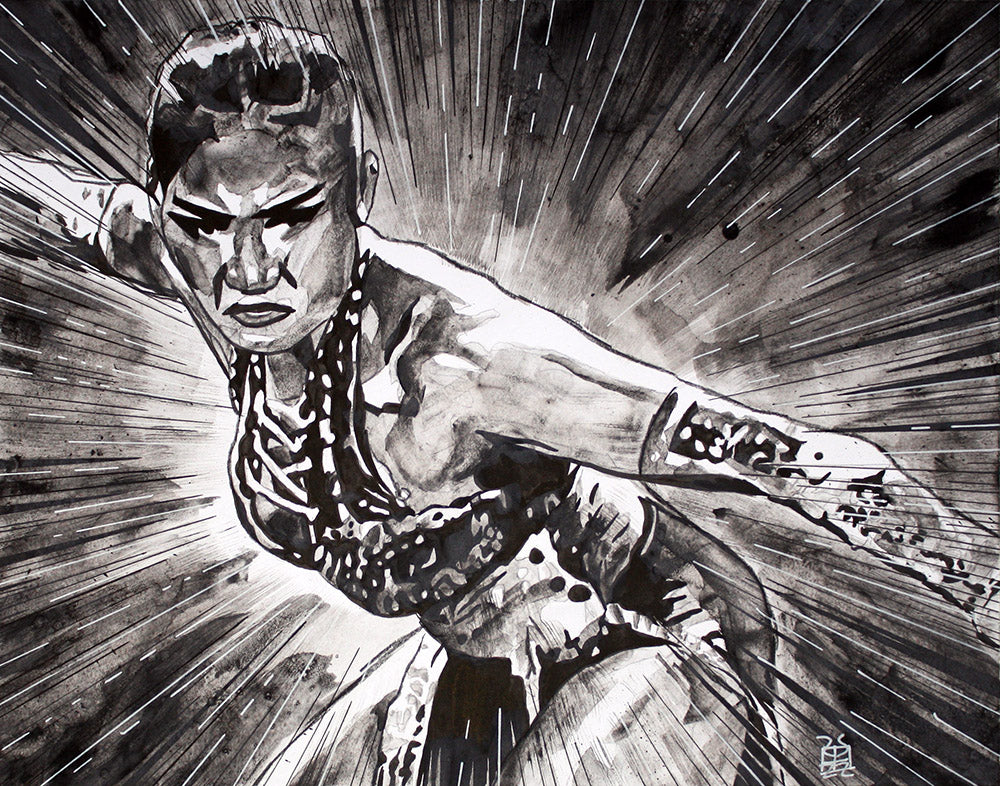 Xia Li: Protector

Ink, acrylic paint marker and liquid acrylic on 15" x 11" watercolor paper
Artwork by Rob Schamberger, painted in 2022
Xia Li is something new, and I took that as an opportunity to do something new with my art. My first piece of 2022, I wanted to experiment with a medium I've never used before in liquid charcoal. It's really cool, you apply it with brush and water and it leaves that distinct charcoal texture when it dries.

I knew that I was going to get pretty wild with that, so I first used a technical pen to put down the speed lines around her, speaking to her explosive entrance. I then used brush and ink for the deeper shadows on her figure, as well as dipping a toothbrush in the ink and splattering it around for additional texture. I then used the liquid charcoal for the background and to bring in tone to her figure and yeah, I love how this medium behaves and am eager to experiment with it further. I used a white paint marker for the white speed lines to give it that last bit of energy.

I feel all of the experimentation gives it a new and therefore special feeling, of which I'm particularly happy with.