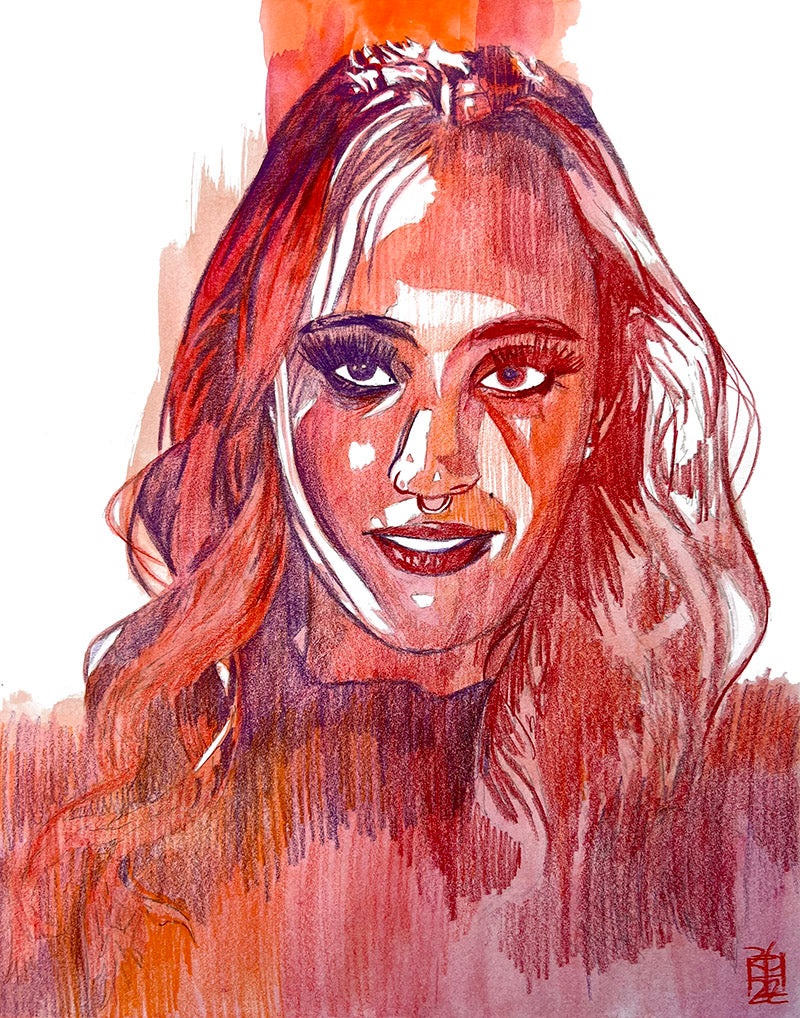 Ava Raine: Unexpected

Watercolor and Colored Pencil on Bristol Board

Artwork by Rob Schamberger
Printed on 11" x 14" 130 pound uncoated cover stock, perfect for framing!
I enjoy that right out of the gate Ava Raine is not what we expect. With all of her family connections it seemed natural for her to go with one of those obvious routes but instead she's debuted as a member of The Schism in a radically unexpected role. Defying expectations is an exciting thing and a great way for her to enter her WWE career, in my opinion.
For this, my first portrait of her I created it with watercolor and colored pencil, making something that speaks to her by defying expectations of what my artistic approach might be. Using a red and orange layer of watercolor to create richness, I then used red and purple colored pencil to highlight her distinctive red eye in a haunting way.
This print is made on demand and may take up to a week to be produced before shipping.