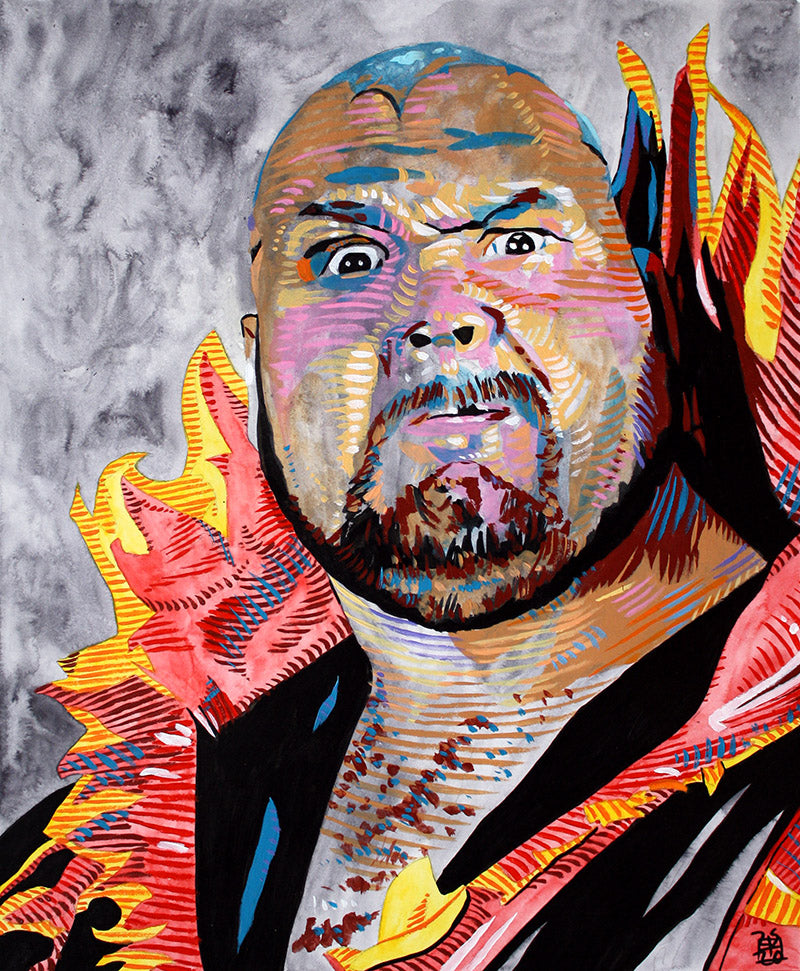 Bam Bam Bigelow
Ink, acrylic and watercolor on watercolor paper
Artwork by Rob Schamberger
Printed on 11" x 14" 130 pound uncoated cover stock, perfect for framing!
When I started playing around with color hatching, Bam Bam Bigelow was one of the first people that came to mind on who would be fun with this approach. I can't say why he jumped to the top of my mind, but I think the finished piece shows I was right.

The flame motifs on his outfit were started with red and yellow watercolor as a primer and all the rest had a grey primer. I built up values first on the outfit and then got to work on his torso. I laid down a little watered down acrylic on the face and just a touch of solid acrylic underneath his chin where it was darkest. Then I built up values with the acrylic hatching and I think it ended up looking pretty unique from anything else I've done up to this point.

I'm excited to see how I can push all of this even further going forward.
This print is made on demand and may take up to a week to be produced before shipping.