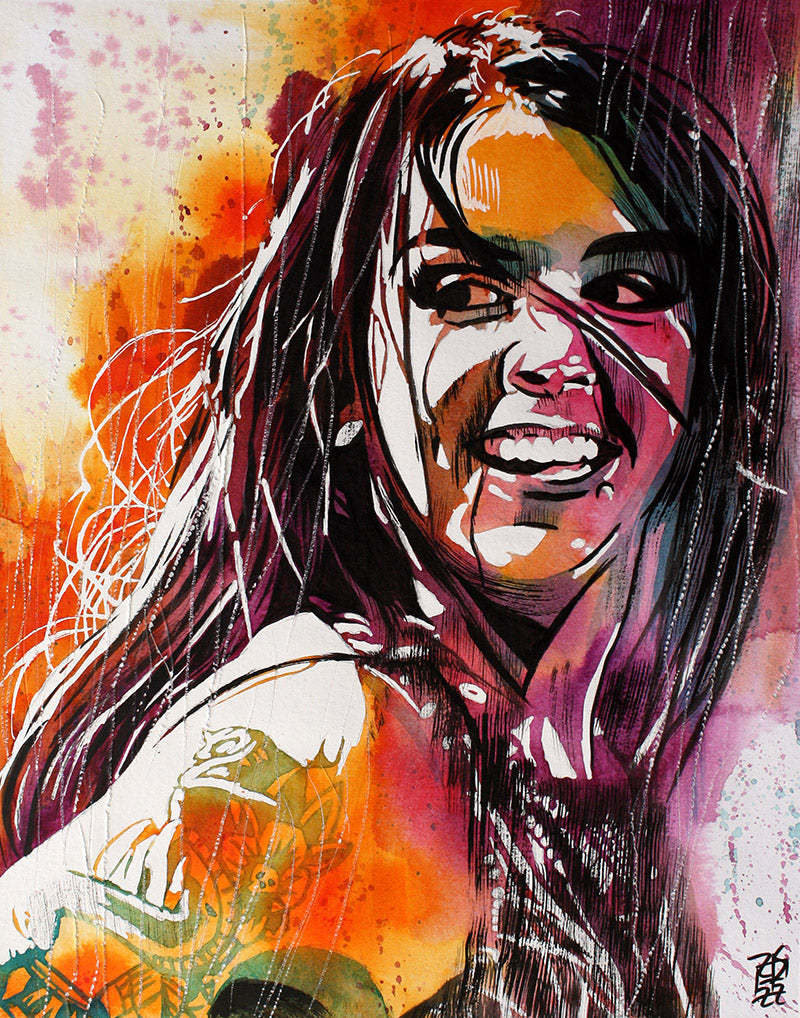 Cora Jade: Generation
Watercolor on paper
Artwork by Rob Schamberger
Printed on 11" x 14" 130 pound uncoated cover stock, perfect for framing!
I'm always saying that my favorite subjects to paint are the ones where their own personalities are already so big that I can push it even further with the art, and Cora Jade is proving to be just that. I was feeling the need to 'play some power chords' as it were with a painting and she was the perfect person to feature for that, I feel.
For this piece, I first used masking fluid to cover up the areas that I wanted to be the highlights, maintaining the white of the paper. Then, I spread water across the paper and applied a bunch of colored ink, letting it spread around and go mad. Once that dried (would you believe my second-most-used tool behind a brush is a hairdryer?) I removed the masking fluid and then used a traditional round brush to apply some black ink. I felt that and the while spaces were a little too inorganic, too flat, so I used a filbert grainer brush to get a more chaotic look going to match the energy of the color. I finished by using a blade to actually carve into the paper to add to the chaos, a subtractive technique that when done sparingly gives a cool look.
This print is made on demand and may take up to a week to be produced before shipping.