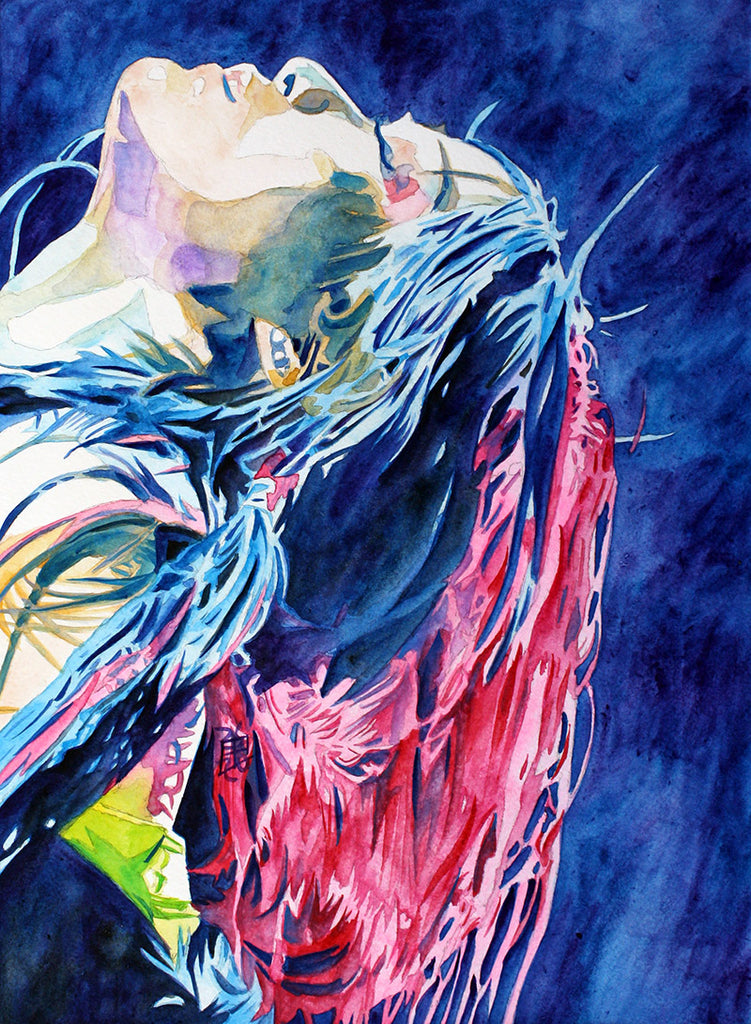 Iyo Sky
Watercolor on watercolor paper
Artwork by Rob Schamberger
Printed on 11" x 14" 130 pound uncoated cover stock, perfect for framing!
I wanted to do a straightforward no bells or whistles watercolor painting, just to see where my skills are at right now. Io Shirai seemed like a perfect subject for that as her appearance is already so visually striking.

That's something I do occasionally, trying to balance experimentation with growing as a craftsman. I try new mediums and combinations and techniques out not only because that's exciting, but to bring things back to my 'core' style and level of craft. Keep moving forward, keep growing.

You're only going to get good at something if you put in the work and really commit. Every painting I make is the sum of what I've learned from every other painting I've made before it, and even where my brain was at when I was making it. If I had made this Io Shirai painting even a few days later, it would be fairly different from this one, based on the decisions I'd make with every single stroke of the brush.

Art's not something that magically happens, it's the artist putting in years, even decades of their life to build their skills and overall craft.

Or something. 
This print is made on demand and may take up to a week to be produced before shipping.