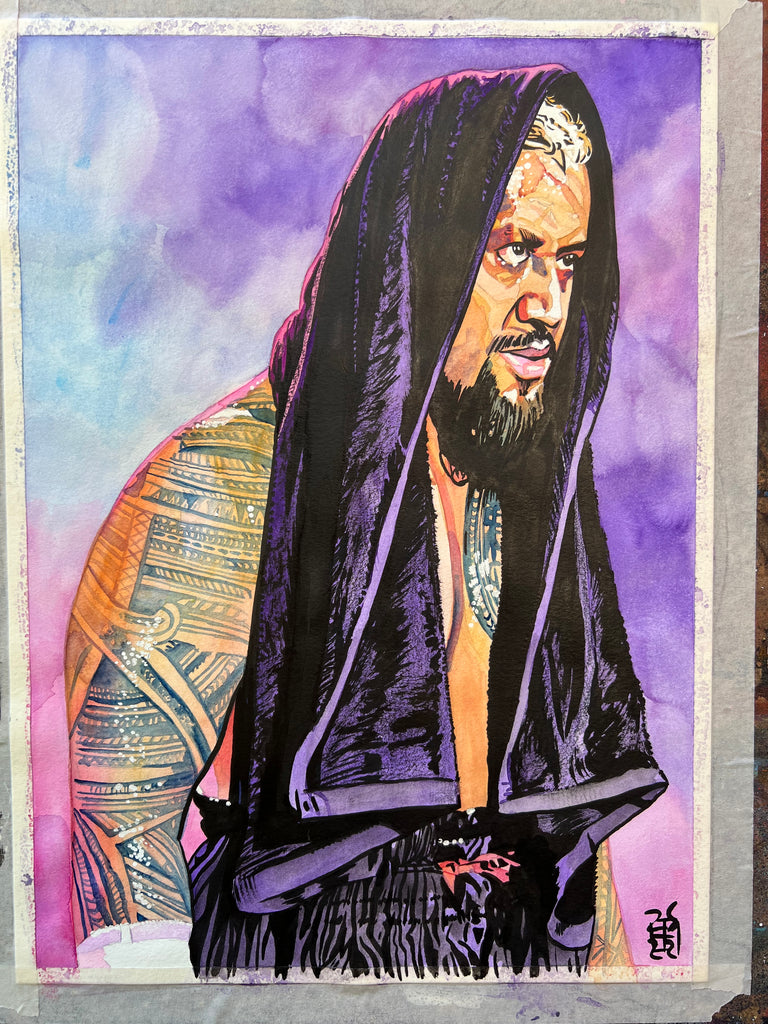 Solo Sikoa: Out in These Streets
Ink, watercolor and colored pencil on 11" x 15" watercolor paper
I've had my eye on Solo Sikoa since he debuted in NXT and once he came to join his family in The Bloodline I knew it was time to make my first painting of him. I wanted to do a traditional-for-me ink and watercolor painting, more as a way to check in on where my skills are currently at.
As I've talked about in the past, Samoan tattoos are not the easiest thing to paint, but I've found lately that using masking fluid for the highlights and glares on the skin makes them a lot more manageable. Came out looking pretty dang nice, actually. As I was inking the towel I was having a heck of a time getting the texture right and had an 'ah-ha' moment, grabbed a black colored pencil and got the exact look I was after.
This is my first painting of Solo Sikoa, but I get the feeling that it's far from the last!
Artwork by Rob Schamberger, painted in 2022