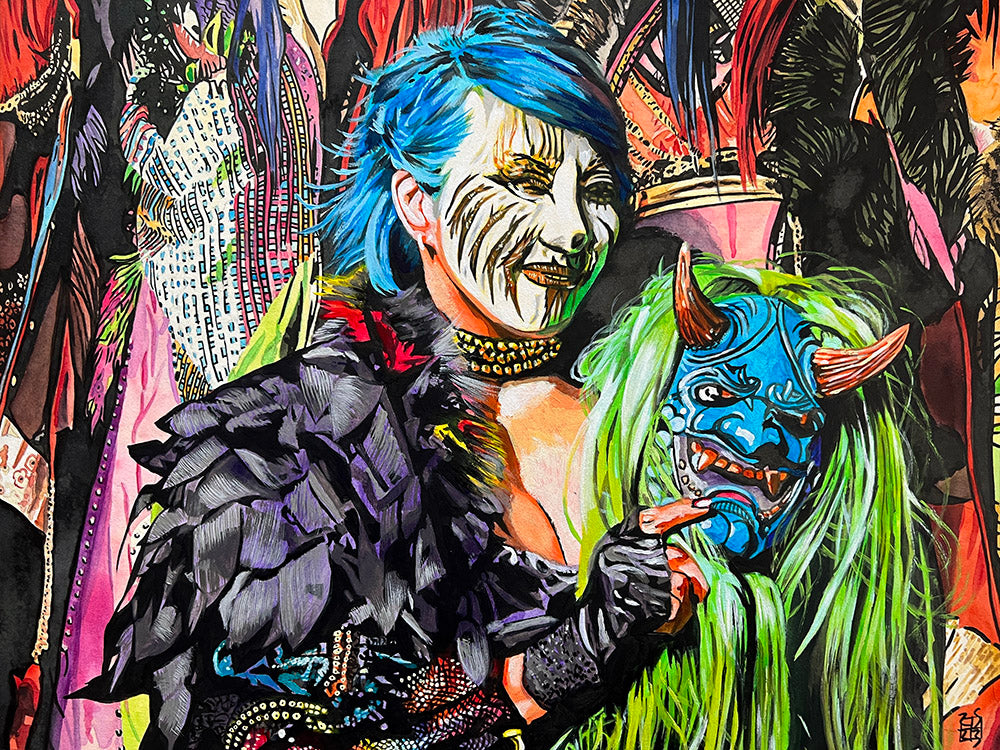 Asuka: Tapestry
Acrylic, Ink and Watercolor on board
Artwork by Rob Schamberger
Printed on 14" x 11" 130 pound uncoated cover stock, perfect for framing!
Historically, I tend to do my best work when I'm making a new Asuka painting. I feel like that's still true. She's definitely a favorite subject to paint, because her look is already so fascinating I'm freed up to push it (and myself as an artist) even further.
I painted the background with watercolor and ink, getting a slightly more muted look and then painted Asuka herself with acrylic paint. That gets a bit bolder color-wise and helps with the illusion of depth. I spent a week just on the background and another week on her, taking my time to get each little detail right. I went way outside of my comfort zone and couldn't be happier with the results.