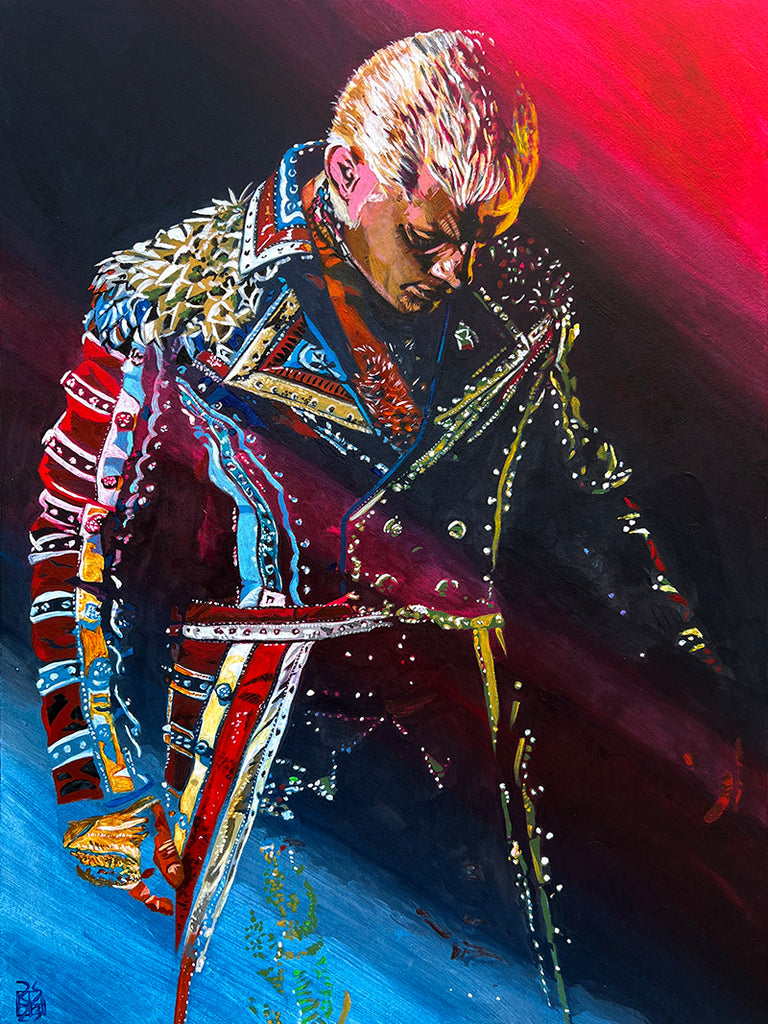 Cody Rhodes: American Nightmare
Acrylic on board
Artwork by Rob Schamberger
Printed on 11" x 14" 130 pound uncoated cover stock, perfect for framing!
I view this Cody Rhodes painting as a step forward as an artist. I don't know if it looks it or not but it was difficult to make on a technical level and I'm proud that I was able to pull it off. The red and blues moving through the darkness of the shadows, speaking to Cody's moniker as the American Nightmare were done with a lot of planning and a growing confidence with acrylic glazing, the technique I've been learning and experimenting with this year.
Tempering that expressive energy with the intricate details was the toughest part, especially getting their colors and shading right. I used to say I'm not a detail guy and I still don't view myself that way, but challenging myself to get into those uncomfortable areas as an artist has been incredibly rewarding. I feel like challenging myself in that way then also challenges how the audience thinks about my work. We're on a creative journey together and we're exploring some wonderful places.
This print is made on demand and may take up to a week to be produced before shipping.