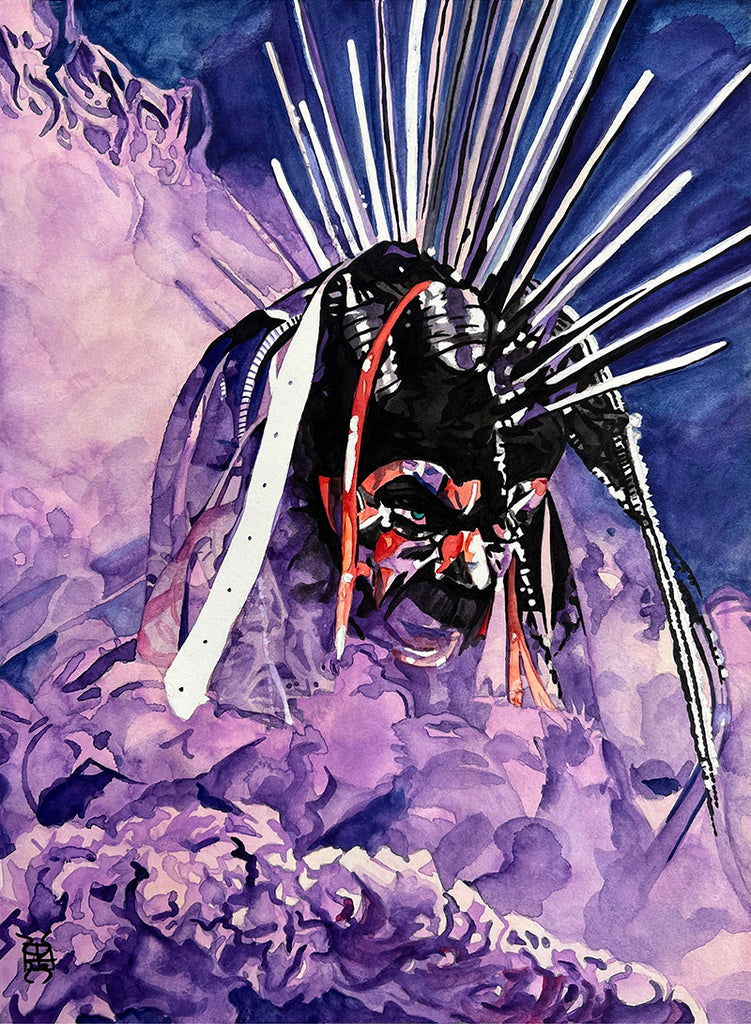 Finn Balor: From the Depths
Ink and watercolor on watercolor paper

Artwork by Rob Schamberger
Printed on 11" x 14" 130 pound uncoated cover stock, perfect for framing!
When I watch WrestleMania, I'm not watching the same way most people do. I'm not just taken in by the captivating entrances and the power of the matches, I'm also looking for the iconic visuals that I can't wait to capture with my paint and brushes. Finn Balor's Demon entrance at WrestleMania 39 was just that sort of epic image that I immediately knew I'd paint.
The purple smoke and the way it wrapped around him, partially obscuring his painted face, it was something challenging for me and I'm super happy with how it came together. The cast shadows making their way through the smoke, the way the bottom half of his face is hazy, it was not easy at all to paint and lately it's been that sort of thing, doing what's not easy, that's kept me engaged as an artist.
This print is made on demand and may take up to a week to be produced before shipping.