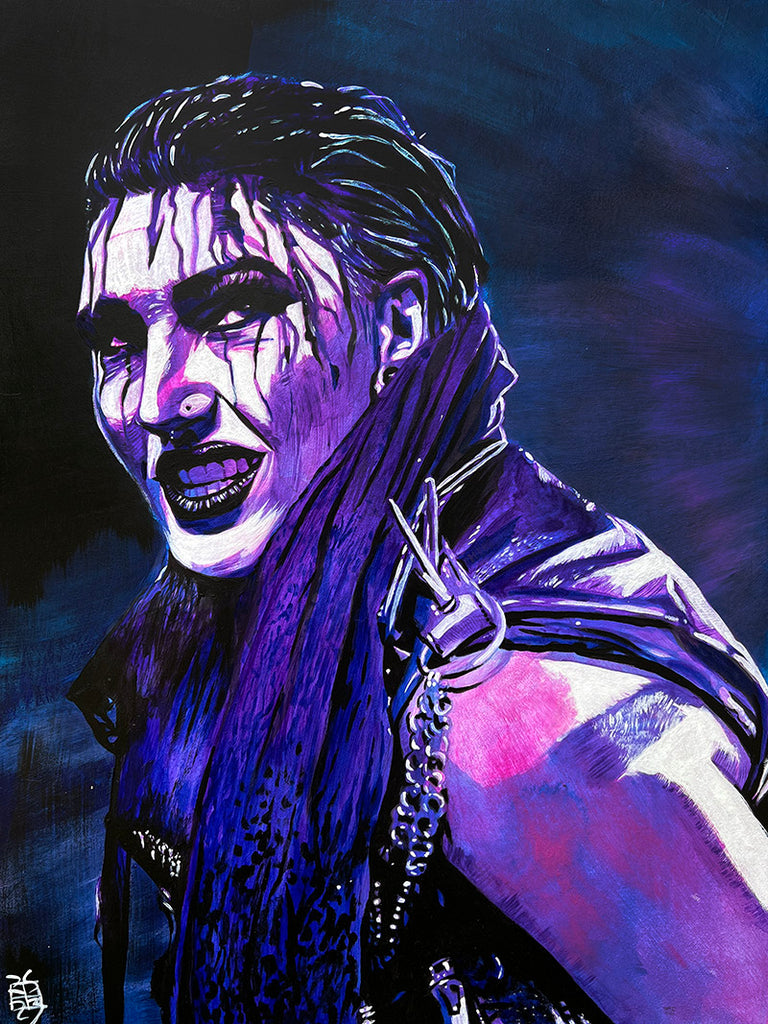 Rhea Ripley: Eliminator
Acrylic on illustration board
Artwork by Rob Schamberger
Printed on 11" x 14" 130 pound uncoated cover stock, perfect for framing!
I made this Rhea Ripley painting using a new-to-me technique called 'acrylic glazing' where I thin out acrylic paint with a liquid glazing medium and then build up values through layers. It's similar to watercolor and colored ink in that way, but the paint behaves in a very different way that I find to be fascinating and that I'm going to continue to try to master.
Rhea's a subject that I've been fascinated by for years but I feel I've until the last year or so struggled to get right. It's hard to find the balance between her toughness and her beauty. If I go too far in either way it feels wrong but once I got my head around the right balance it clicked.
This print is made on demand and may take up to a week to be produced before shipping.