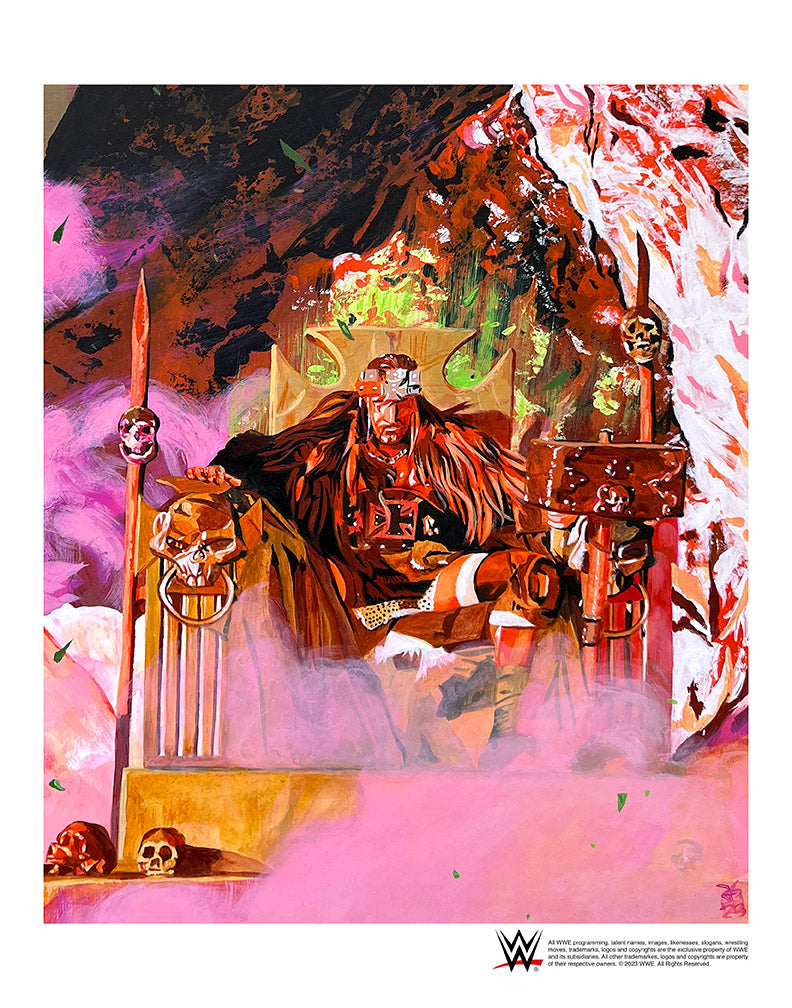 Triple H: Wrestling Landscape
Acrylic on Illustration Board

Artwork by Rob Schamberger
Printed on 11" x 14" 130 pound uncoated cover stock, perfect for framing!
I thought it'd be fun to do a literal wrestling landscape with this Triple H painting. Inspired by his WrestleMania 22 entrance, I transplanted him to a brutal mountain-scape, the king of an endless kingdom.
I probably spent as much time looking at this and trying to figure out how to paint this as I did actually painting it. It's very much unlike anything I've done before, especially with acrylics, and I was learning new tools and techniques as I went to get it to look the way I wanted. I haven't struggled with a painting this much in a long time, which I feel good about. If I'm not pushing myself beyond my comfort zone, especially on a painting of Triple H then I'm not growing.
This print is made on demand and may take up to a week to be produced before shipping.