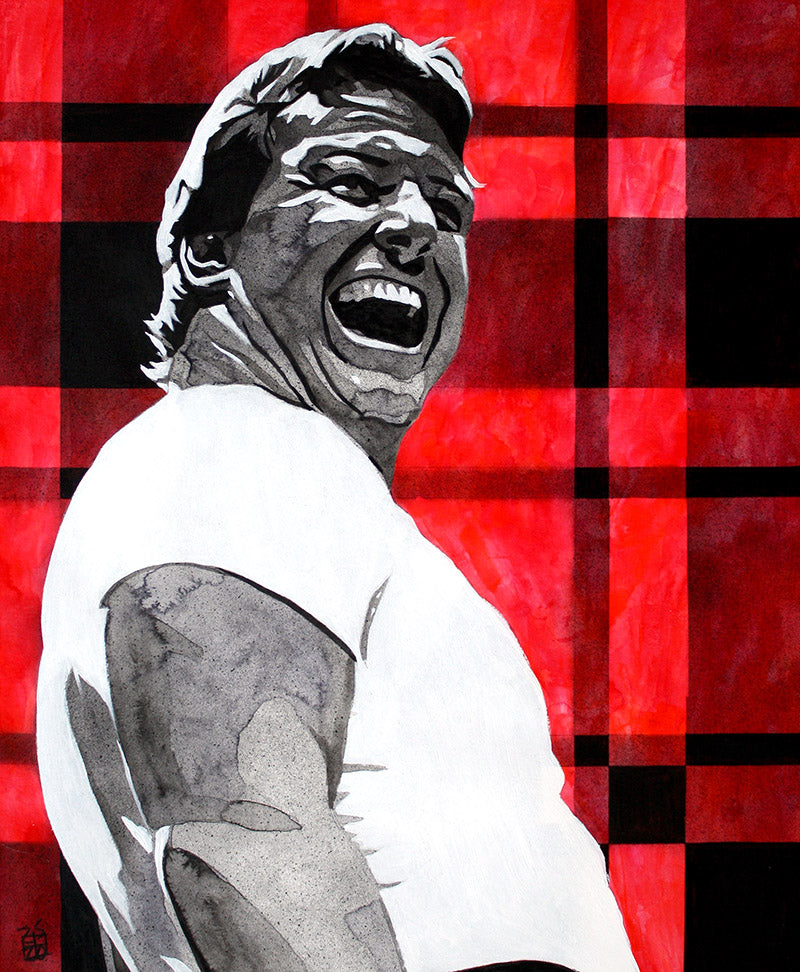 Rowdy Roddy Piper
Ink, watercolor and acrylic on bristol board
Artwork by Rob Schamberger
Printed on 11" x 14" 130 pound uncoated cover stock, perfect for framing!
There's a question that gets asked in pro wrestling circles, "Who's the greatest wrestler to never be world champion?" and to me I know the answer before the question is even finished: Roddy Piper. In the ring, on the mic, and with charisma that shined into outer space, Roddy was second to none. Seriously, look at his big rivalries over his career and how his opponents' matches with him are part of their highlight reels. The constant there is Piper.

For the piece, I wanted to push further what I've been doing where I mix ink, watercolor, spray and acrylic. The plaid background was made by first putting down red liquid acrylic paint, then ink for the black squares. Finally, I used painter's tape to mask off the areas where I didn't want the spray paint to go and then lightly spritzed it with black spray to create the plaid effect. Neat, right?

Piper famously said, "Just when they think they know the answers, I change the questions!" That applies to how I work, too. Just when I'm feeling comfortable, I decide to change it all up.
This print is made on demand and may take up to a week to be produced before shipping.