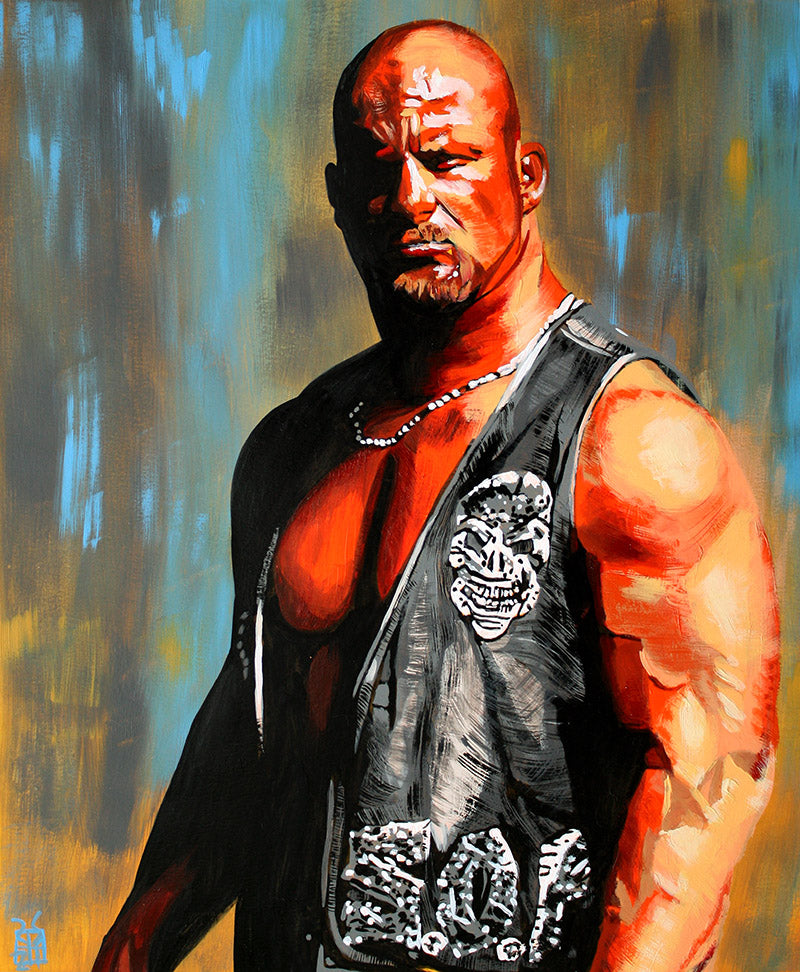 Steve Austin: S.O.B.

Acrylic on bristol board
Artwork by Rob Schamberger
Printed on 11" x 14" 130 pound uncoated cover stock, perfect for framing!
WHAT. It's my latest and greatest painting of bionic redneck himself Stone Cold Steve Austin! WHAT.

This was all made with acrylic paint and I feel like I had another breakthrough here, on a technical level. Something really clicked, especially on the arm and the vest. I'm also very happy with how the colors overall work together. A lot of times I'll just throw a bunch of tubes of paint on the table, the way cans of beer are thrown to Austin, and say, "Figure it out, kid." Lucky surprises can happen and I feel like the light blue especially, mixed with the neutrals in the background really make the warm colors on the figure pop.

This print is made on demand and may take up to a week to be produced before shipping.