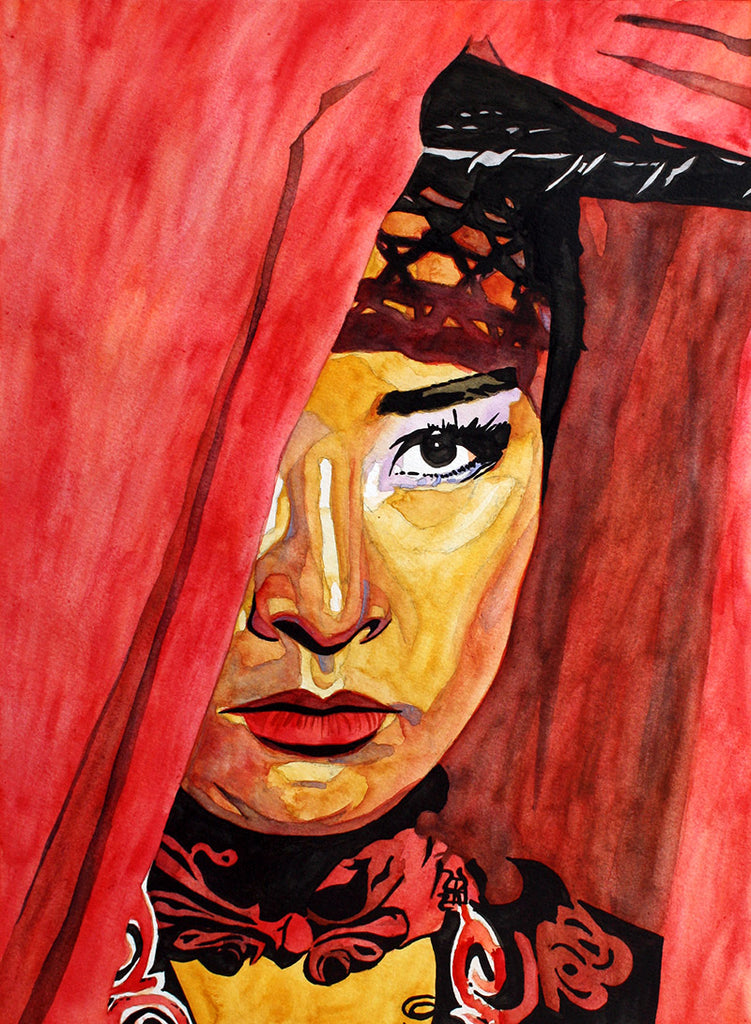 Xia Li

Ink and watercolor on watercolor paper
Artwork by Rob Schamberger
Printed on 11" x 14" 130 pound uncoated cover stock, perfect for framing!
Going back to her debut in the Mae Young Classic I found Xia Li to be fascinating, but it's her recent dark transformation that's really inspiring me visually. Being WWE's first female competitor from China, she brings so much that's culturally unique to the ring, and thus giving me a lot to work with creatively.
For this particular piece, I thought it'd be interesting to do a more minimalist composition, mostly just red with a swath of her face, playing off of her entrance attire. It frames the half of her features that we see in a compelling way that uses her gaze to speak of the calculated danger she presents to any who cross her.
This print is made on demand and may take up to a week to be produced before shipping.