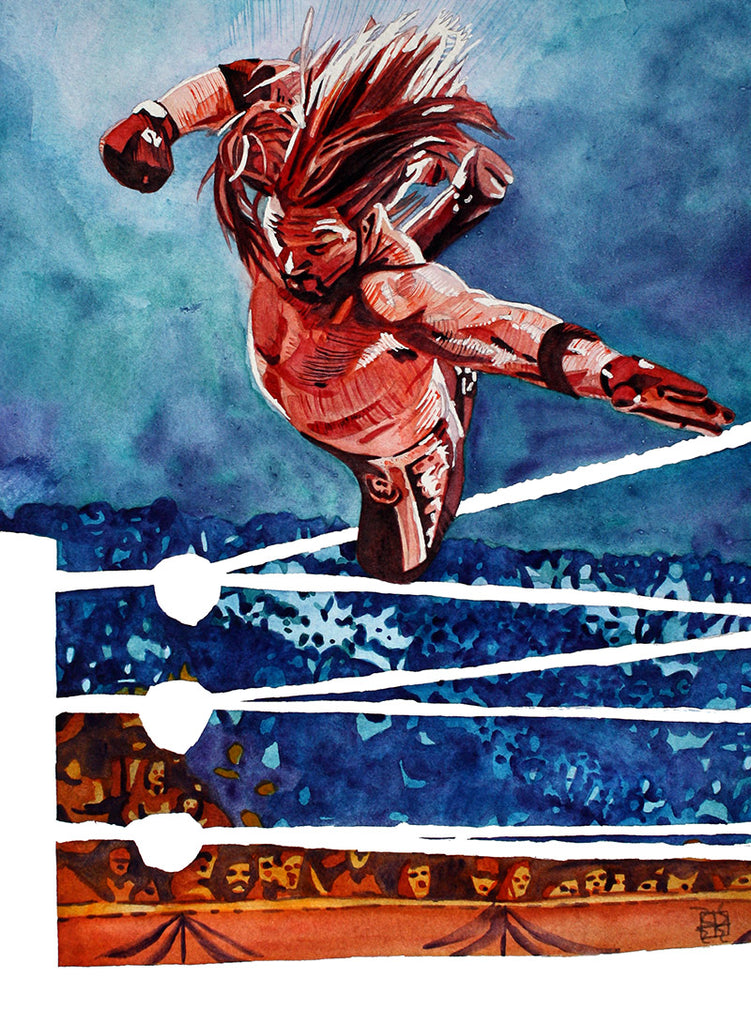 AJ Styles: Man Without Fear
Watercolor on watercolor paper
Artwork by Rob Schamberger
Printed on 11" x 14" 130 pound uncoated cover stock, perfect for framing!
It's been a minute since my last AJ Styles painting! For this new one I had some fun with the composition, notably with the color palette and the use of masking fluid. First, the majority of the background is in cool colors except for a little bit of warmth near the bottom for balance. AJ's figure is in warm tones to make him really pop from the background and make it seem even more like he's flying out at you.
Red is the first color on the spectrum to reach the human eye, so on a subconscious level it actually seems like he's popping right out of the painting. I also used some masking fluid for the turnbuckle, ropes and ring to create a framing element for the overall composition.
This print is made on demand and may take up to a week to be produced before shipping.