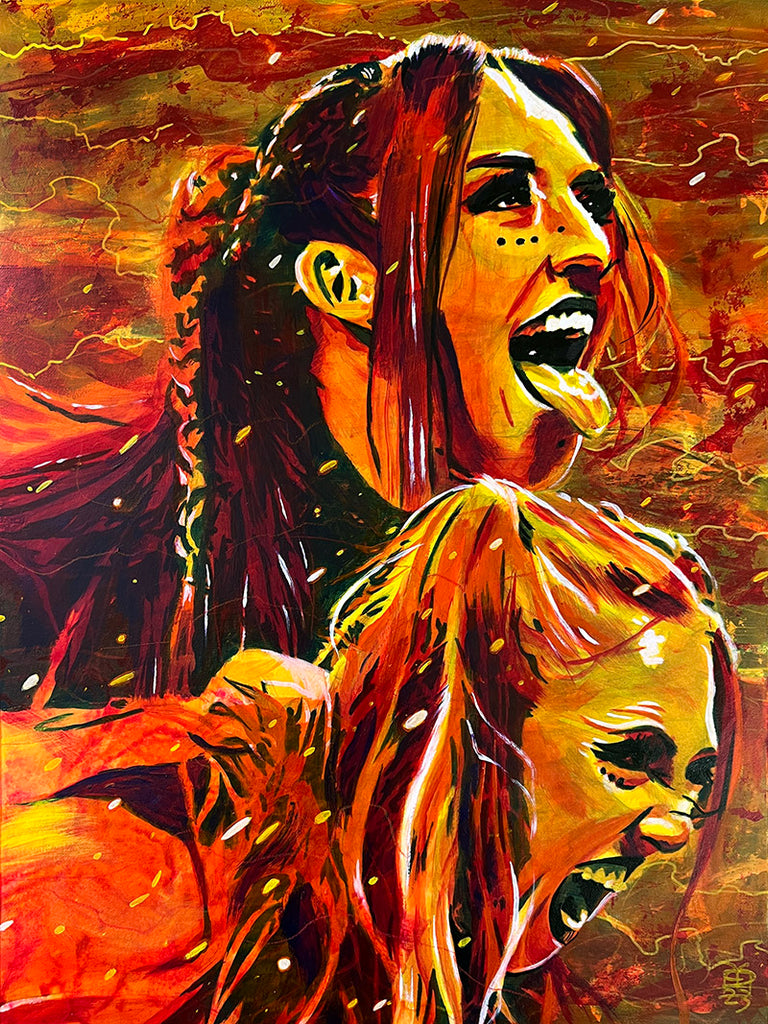 Alba Fyre and Isla Dawn
Acrylic on Illustration Board

Artwork by Rob Schamberger
Printed on 11" x 14" 130 pound uncoated cover stock, perfect for framing!
For this Alba Fyre and Isla Dawn painting, I thought it'd be interesting to really lean into what I could do stylistically with a fire theme. I did a tonal underpainting with black, white and grey, then went over it with yellow, orange and red acrylic paint thinned out with glazing medium. This kept the energy of the underpainting while bringing in those lush fire-inspired colors. I then added some white highlights and some violet to give it some rich shadows, and finished it with some floating embers to give a sense of depth and movement.
Fyre and Dawn are both new to the scene in WWE but I feel like they're going to be a force to be reckoned with for years to come. This is my first painting of them, but I'm sure it's far from the last.
This print is made on demand and may take up to a week to be produced before shipping.