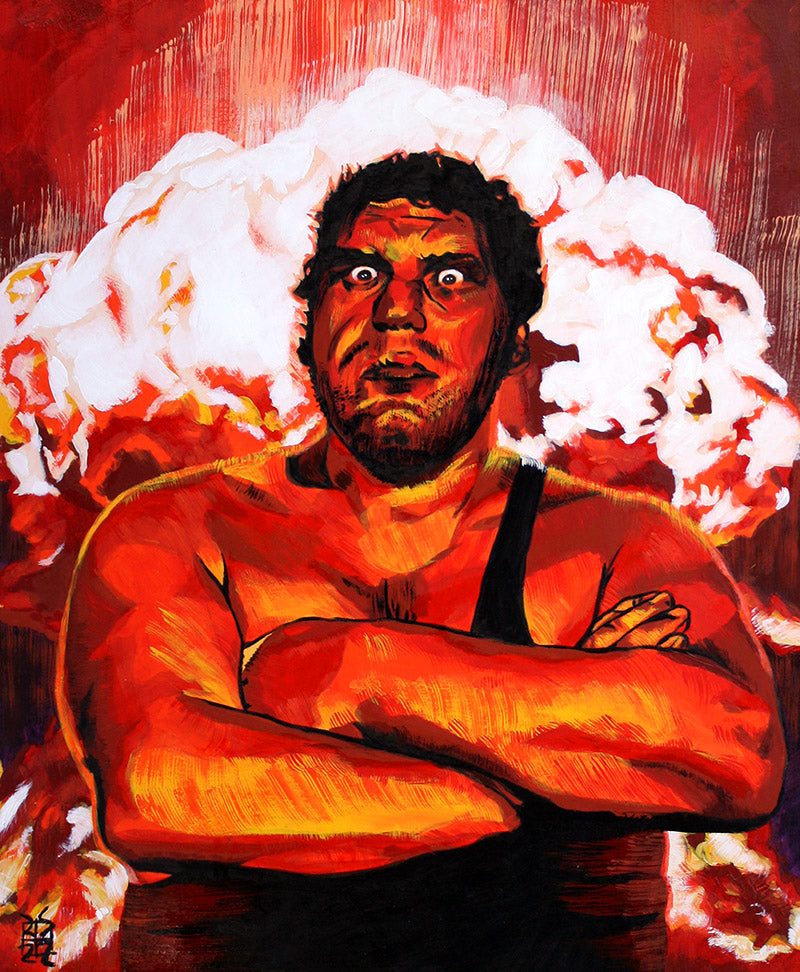 Andre the Giant: Big Bang

Acrylic on bristol board
Artwork by Rob Schamberger
Printed on 11" x 14" 130 pound uncoated cover stock, perfect for framing!
When I do Andre the Giant paintings I keep wanting to turn them into giant monster scenes so I've decided to keep leaning into that! That's where I'm coming from on this, presenting him as a titanic kaiju nearly dwarfing the giant explosion behind him. I used a palette of warm reds and oranges, except for the white of the cloud framing his head and the terrifying whites of his eyes.

The fun of making paintings is that I can do whatever I want and push things as far as my imagination and brushes will take me. Sometimes it's cool to go wild and this Andre piece definitely allowed me to do that! 
This print is made on demand and may take up to a week to be produced before shipping.