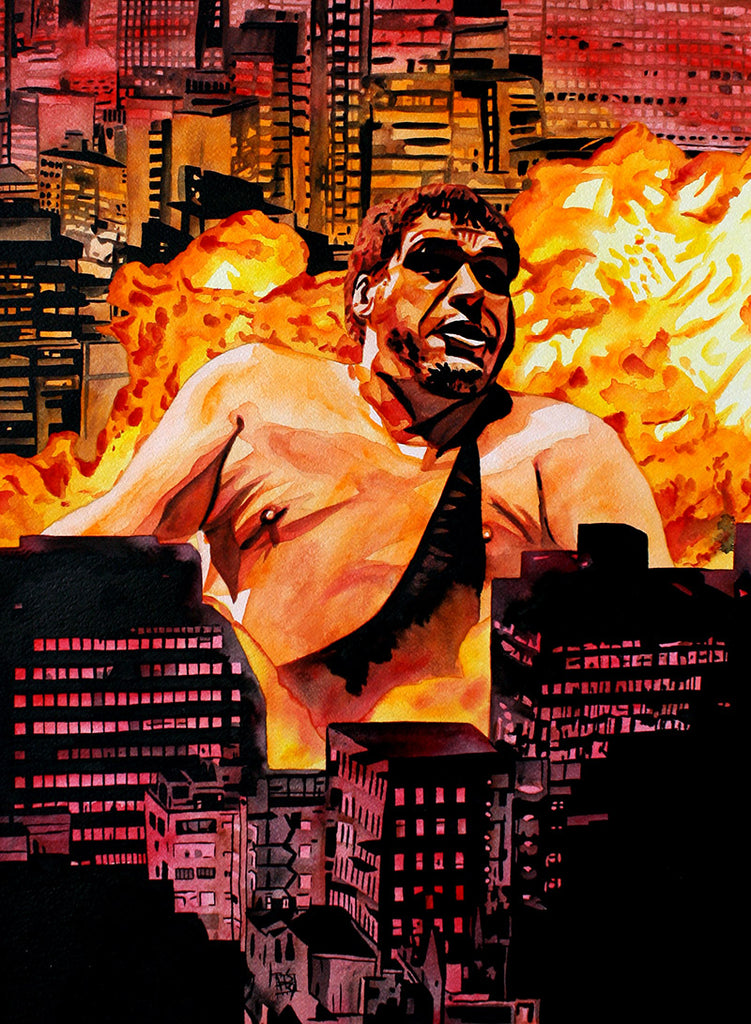 Andre the Giant
Ink and watercolor on watercolor paper
Artwork by Rob Schamberger
Printed on 11" x 14" 130 pound uncoated cover stock, perfect for framing!
Sometimes a painting surprises me, and this was one of those.

I knew I wanted to play around with a classic giant monster movie vibe with this Andre the Giant piece, and to really go for it. I've got him stomping through Tokyo with destruction in his wake, having fun with it and letting it be rad. But friend, this one turned into something better than what I was expecting.

I had a pretty tight layout, but as I got into it I made some color decisions, especially on Andre's figure, that clicked in a way that I don't feel like I'd pulled off before. The colors, composition, and depth of field came together surprisingly well.

Listen, normally I don't like anything I make, all that I see are the mistakes and the things I should have done better. Overall I feel that's a healthy way to be an artist, honestly. But for this one painting, on this day, I'm really happy. I hope you dig it as much as I dug making it for you.
This print is made on demand and may take up to a week to be produced before shipping.