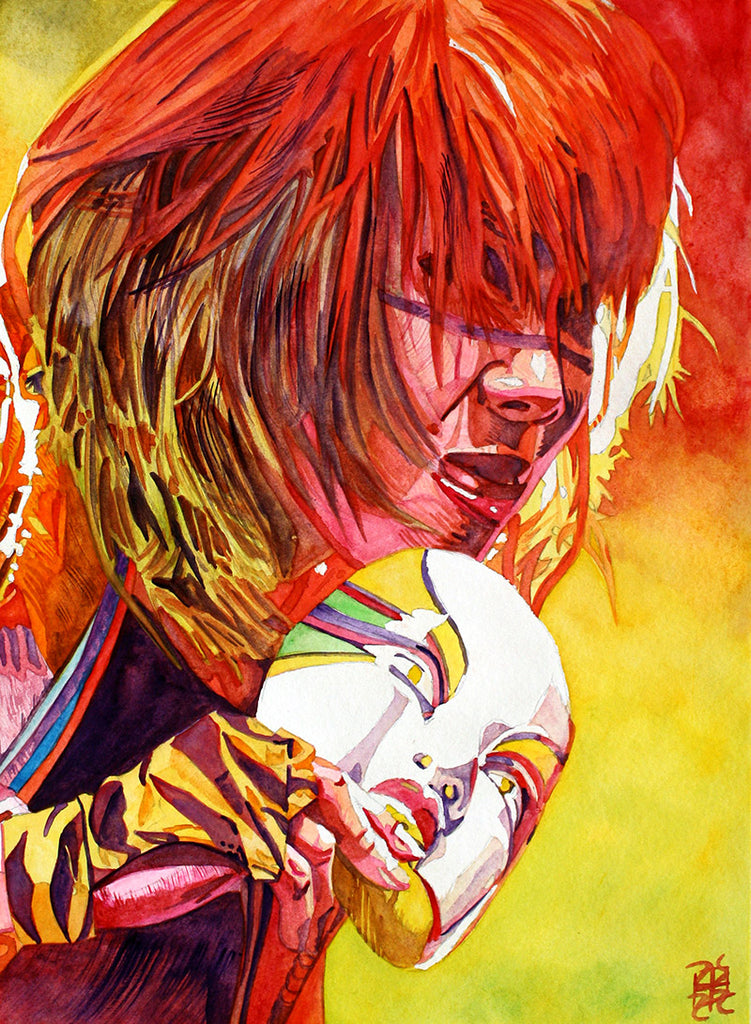 Asuka: Empress' New Groove
Watercolor on paper

Artwork by Rob Schamberger
Printed on 11" x 14" 130 pound uncoated cover stock, perfect for framing!
Asuka is one of my very favorite subjects to paint. There's something about her energy, her look, something about everything with her that translates perfectly to my approach. With the new approaches and tools I've been using lately with watercolors especially I was excited to see how that would translate to the Empress of Tomorrow Asuka.
I'd say it went pretty well.
With this painting in particular I wanted to play around with light and its relationship to color in particular. How it works with the surfaces of her face, mask, hair and hand and how each of them exist within different sources of colored light. It's well outside of my comfort zone, but just like no one is ready for Asuka I didn't want to come in and do something that didn't push me to be a better artist.
This print is made on demand and may take up to a week to be produced before shipping.