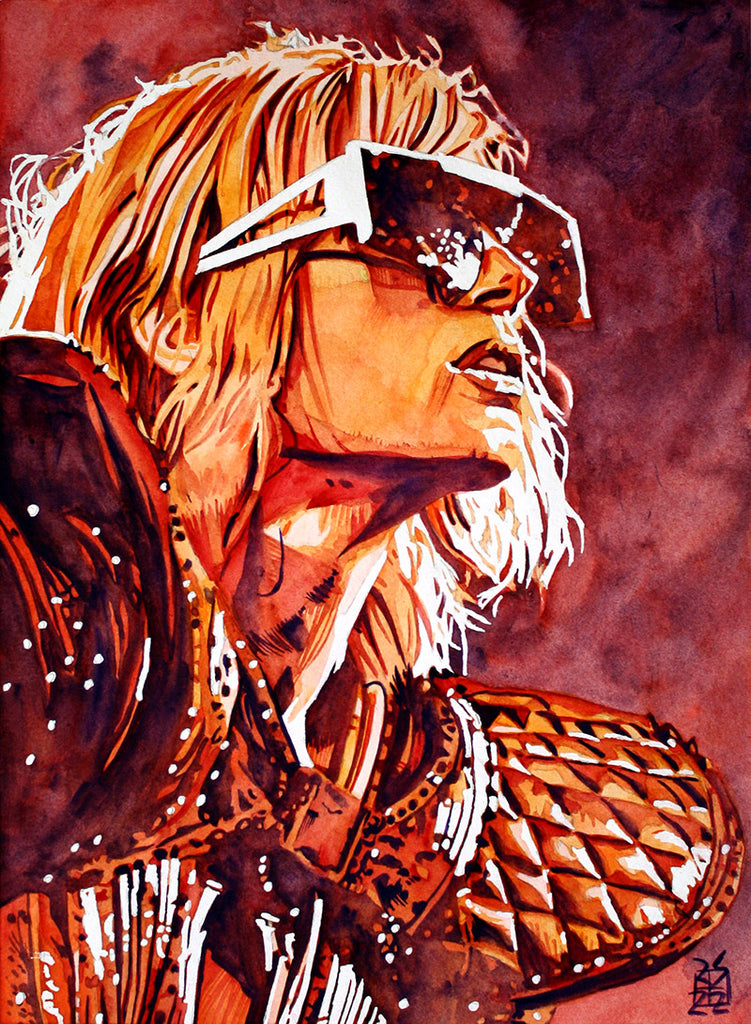 Becky Lynch: Big time
Watercolor on watercolor paper
Artwork by Rob Schamberger
Printed on 11" x 14" 130 pound uncoated cover stock, perfect for framing!
This is my first 'Big Time Becks' painting of Becky Lynch, especially since she changed up her hair. Gotta stay on top of these things! I did this with a color palette inspired by the colors I use for a fireball: A combination of oranges, red, and violet. I realize I've used oranges a lot in past paintings of Becky, likely inspired by her hair, but I really leaned into it this time around to dramatic results.
I also used the masking fluid for the highlights, keeping it the white of the paper. I like using masking fluid now because it gives me a lot more freedom as far as my brushstrokes go. There can be almost a 'halo' effect when you work up to an edge, as much as you try to not do it, and the masking fluid allows me to go a little further with each movement of the brush resulting in a more organic look I feel.
This print is made on demand and may take up to a week to be produced before shipping.