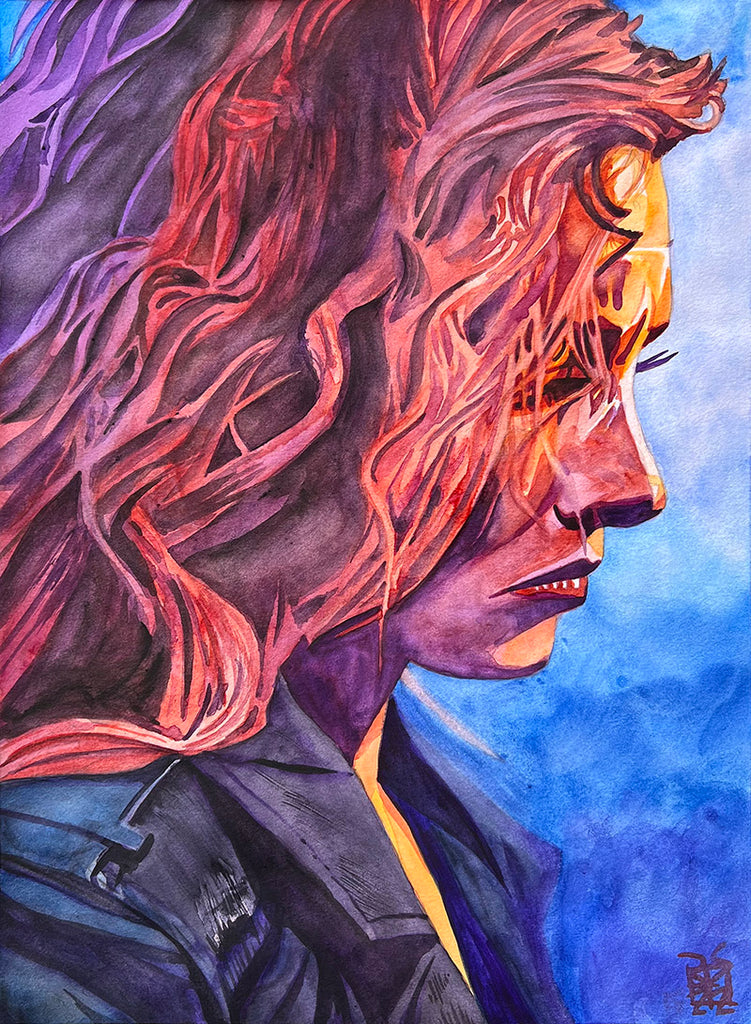 Becky Lynch: Other Side of the Curtain
Watercolor on watercolor paper

Artwork by Rob Schamberger
Printed on 11" x 14" 130 pound uncoated cover stock, perfect for framing!
With Becky Lynch's return for Survivor Series: War Games I felt it was a perfect time to do a new painting of her! There was footage of her preparing to go through the curtain for her SmackDown entrance that I fell in love with and used as my inspiration for this. Both her introspective posture as well as the blue lighting gave me a different way in to this painting than what I've traditionally done with her.
I did this all with watercolor, trying to see how far I could push the realism while also allowing the watery pigments to do their own thing. A sort of controlled chaos that I'm always attempting to balance within my work. I'm particularly happy with how the jacket turned out as well as the violet in her hair.
It's a side of the WWE Superstars that you rarely get to see, as they prepare themselves to step through to a match or a confrontation, or to speak their minds. When I'm working backstage I've learned to spot that look and not interrupt them, to not get them off their games. For me personally, it's an intriguing thing to portray in a painting for you to see.
This print is made on demand and may take up to a week to be produced before shipping.