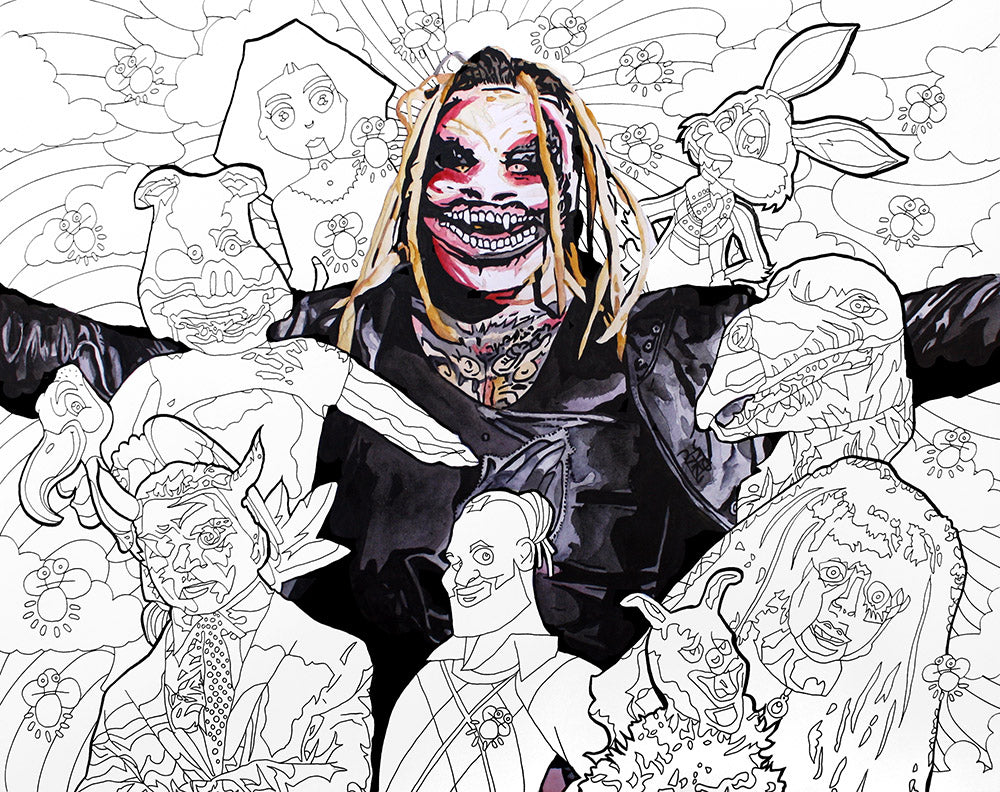 The Fiend Bray Wyatt and the Firefly Funhouse

Ink and watercolor on watercolor paper
Artwork by Rob Schamberger
Printed on 11" x 14" 130 pound uncoated cover stock, perfect for framing.
Over the holidays I was with my in-laws and they had a big coloring poster that was a sort of family project and of course my brain went to, "How do I do one of these?" and then I took it the extra step and turned it into a way for you to collaborate directly with me.

So on one level, it works as is, as a painting of 'The Fiend' Bray Wyatt surrounded by coloring book illustrations of the Firefly Fun House denizens. It's the balance of the savagery of The Fiend in the ring versus the children's show aspect of wherever the Fun House exists. So you can get this and hang it up and that works perfectly.

But then...But then it can also be a way for you to let me and The Fiend into your mind. It's printed on paper that works perfectly for coloring and you can collaborate directly with me on a piece of art. I actually encourage you to do so and of course let me know what you've made. Are you going to color it representationally? With random colors? With a color palette of your choosing? By yourself or with others?

It can be anything and you're the one who decides what the finished piece will be.

All you have to do is let it in.
This print is made on demand and may take up to a week to be produced before shipping.