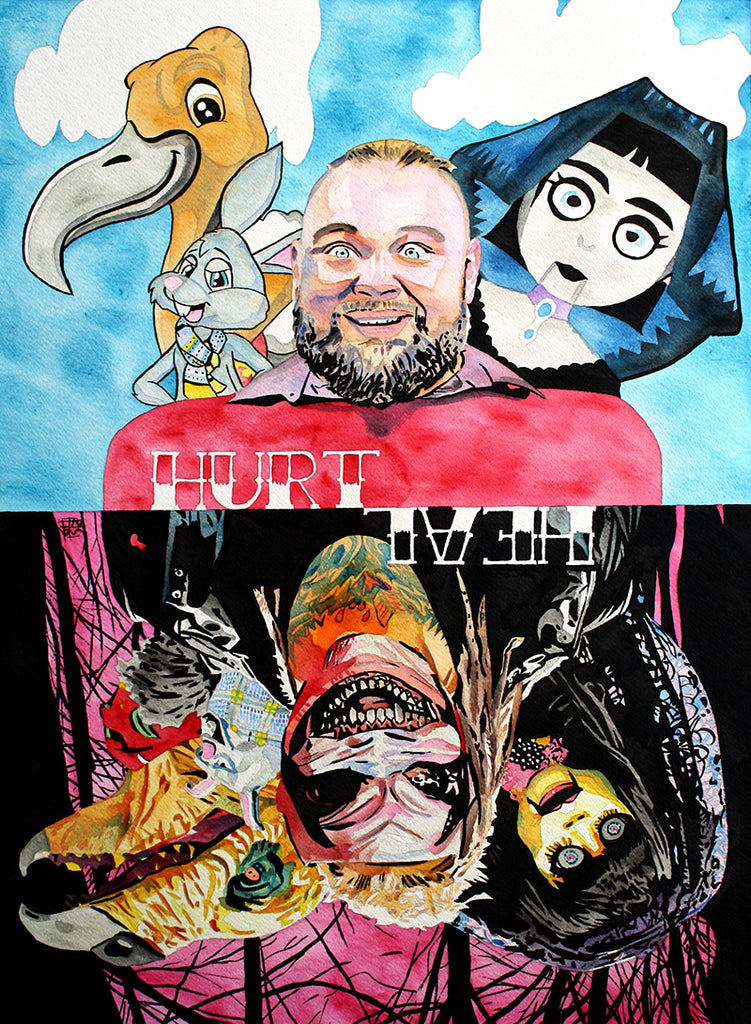 The Fiend Bray Wyatt and the Firefly Funhouse

Ink and watercolor on watercolor paper
Artwork by Rob Schamberger
Printed on 11" x 14" 130 pound uncoated cover stock, perfect for framing.
I had a completely different composition in mind that was maybe too complicated and didn't get the idea across that I wanted and figured to go with the KISS rule: Keep It Simple, Stupid. The duality of what we're seeing with the Bray Wyatt character in the Firefly Fun House segments lent itself really well to a flipped layout like this. Kind of Stranger Things-ish, with the Upside Down.

I also wanted to play a bit with the notion that Batman is the real person and Bruce Wayne is the mask, and maybe that's what we're seeing unveiled now with Bray Wyatt. The monster you see and the monster who is concealed. The polished cartoon edifice and the reality behind the veneer. The sociopath who views themselves as the good person, the hero.

I'll let you decide which is which and who is who.
This print is made on demand and may take up to a week to be produced before shipping.