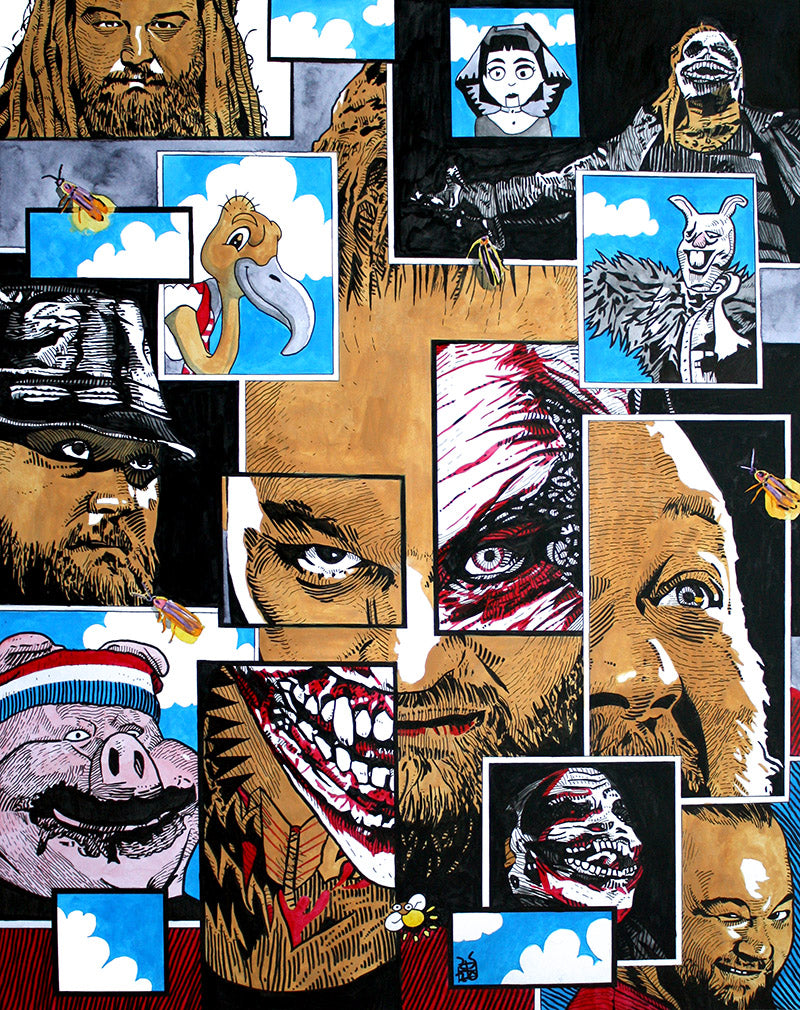 Bray Wyatt

Ink, acrylic, and watercolor on watercolor paper
Artwork by Rob Schamberger
Printed on 11" x 14" 130 pound uncoated cover stock, perfect for framing.
We begin with a question: What is reality, and what is fiction?

That's what we have to examine with Bray Wyatt: Is The Fiend some sort of magical projection, or is it just a dude wearing a mask? Is the Firefly Funhouse the shards of Wyatt's mind, or is it just a dude on a soundstage with puppets?

Is this piece a sequence of images telling a story, or is it a mosaic creating a whole greater than its parts, or something in-between? ConSequential Art. What are the fireflies walking around on the page? Why is one of the images able to look at the firefly in front of it? Why is Wyatt winking directly at us in the final image?

And if Bray Wyatt really is just a guy wearing a mask, and if the Firefly Funhouse is just a soundstage, I have one final question for you:

Who are the puppeteers? 
This print is made on demand and may take up to a week to be produced before shipping.