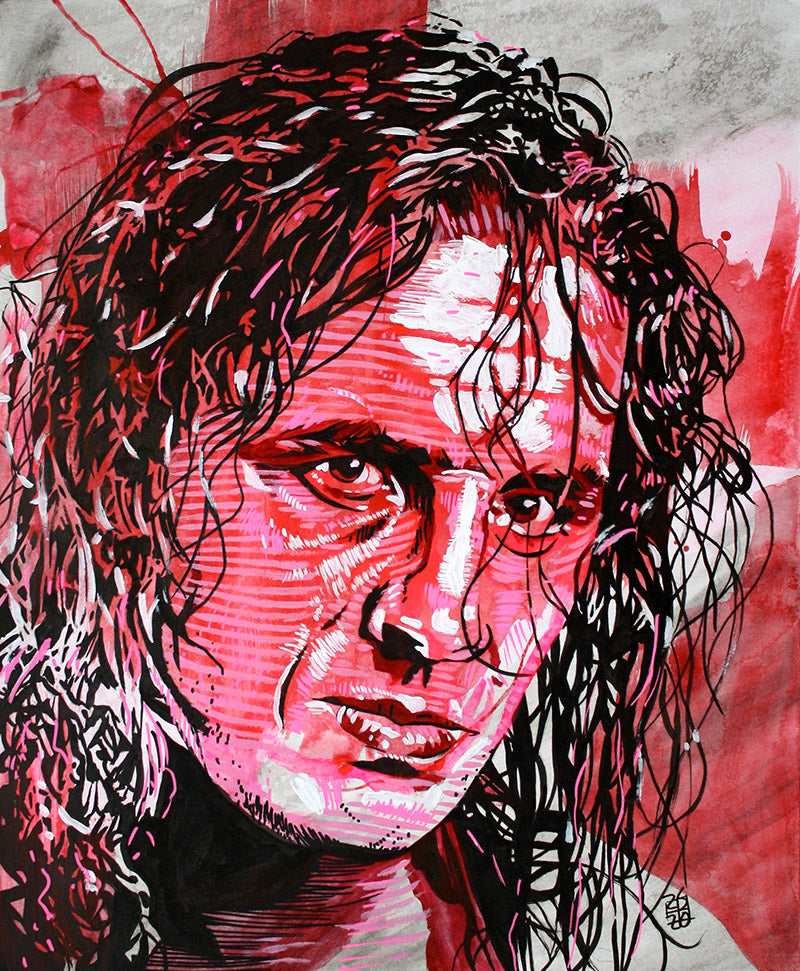 Bret Hart

Ink, watercolor and acrylic on bristol board
Artwork by Rob Schamberger
Printed on 11" x 14" 130 pound uncoated cover stock, perfect for framing.
I have a confession to make: Bret's wet hair is really hard to properly portray. See, with hair you want to more get across the shape of it and not every individual hair. The more detail you do, the less real it looks is the general rule of thumb. But the way Bret's hair gets all stringy when it's wet, and the way the lights glare off of it, I have to do more detail than I normally would.

So see, Bret's had notable rivalries with the likes of Shawn Michaels, Steve Austin, Mr Perfect and a regular who's who of legends. They're his toughest opponents and he brought out the best in them. That's what Bret's hair is for me!

Once I got past that dang hair, I had a lot of fun with this. The splash of red paint, the color hatching, all of it. It has a sort of French street art vibe to it that I hadn't intended but there it is. C215 and Alice Pasquini are big influences on me, so I guess I shouldn't be too surprised.

But that dang hair...
This print is made on demand and may take up to a week to be produced before shipping.