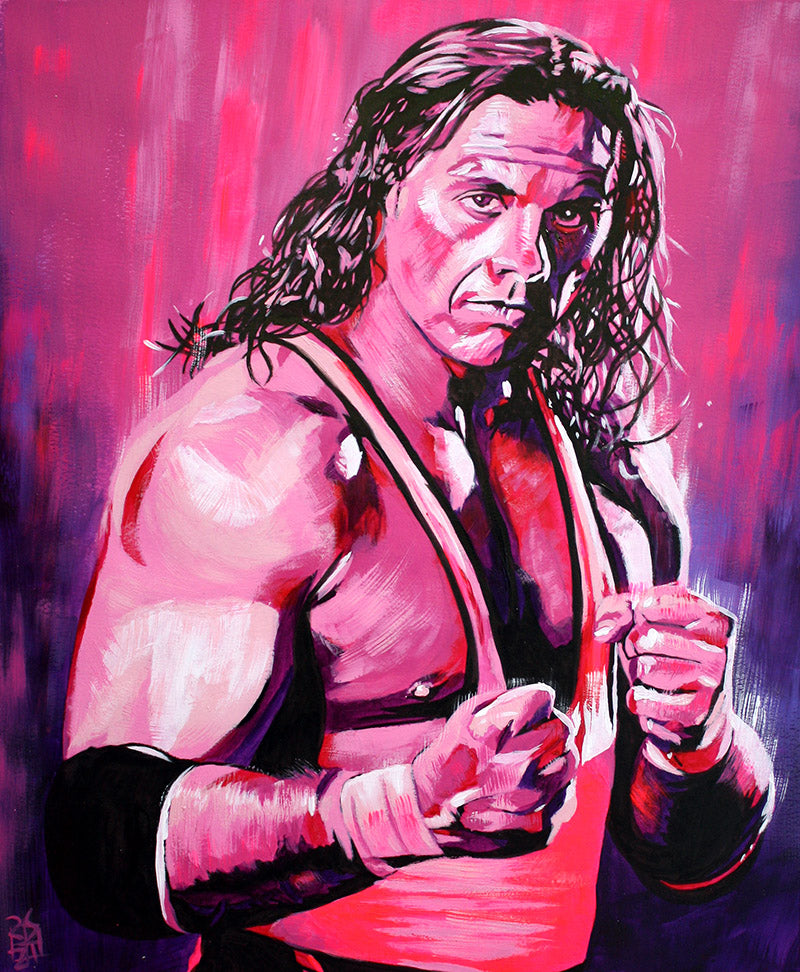 Bret Hart

Ink and acrylic on bristol board
Artwork by Rob Schamberger
Printed on 11" x 14" 130 pound uncoated cover stock, perfect for framing!
Bret Hart. The best there is, the best there was, the best there ever will be. I knew to meet that standard, I needed to do my very best on a technical level to live up to the example of the best technical wrestler of all time. I've been experimenting with a different approach to acrylic painting (for me. I'm not inventing anything new here. It's just new for me.) and wanted to really excel in the execution here.

A lot of it honestly came down to getting the right brush for the effect I was after, a filbert grainer brush. Its mix of lengths of bristles and its rounded shape allows me to pick up only a bit of paint at the tips and then get a nice feathered effect. It's what I've been trying to accomplish with past paintings in this approach and finally made happen here.

I found myself just standing and looking at this for several days after finishing it, getting a lot of satisfaction out of how it turned out. I hope it does the same for you, hanging on your wall.
This print is made on demand and may take up to a week to be produced before shipping.