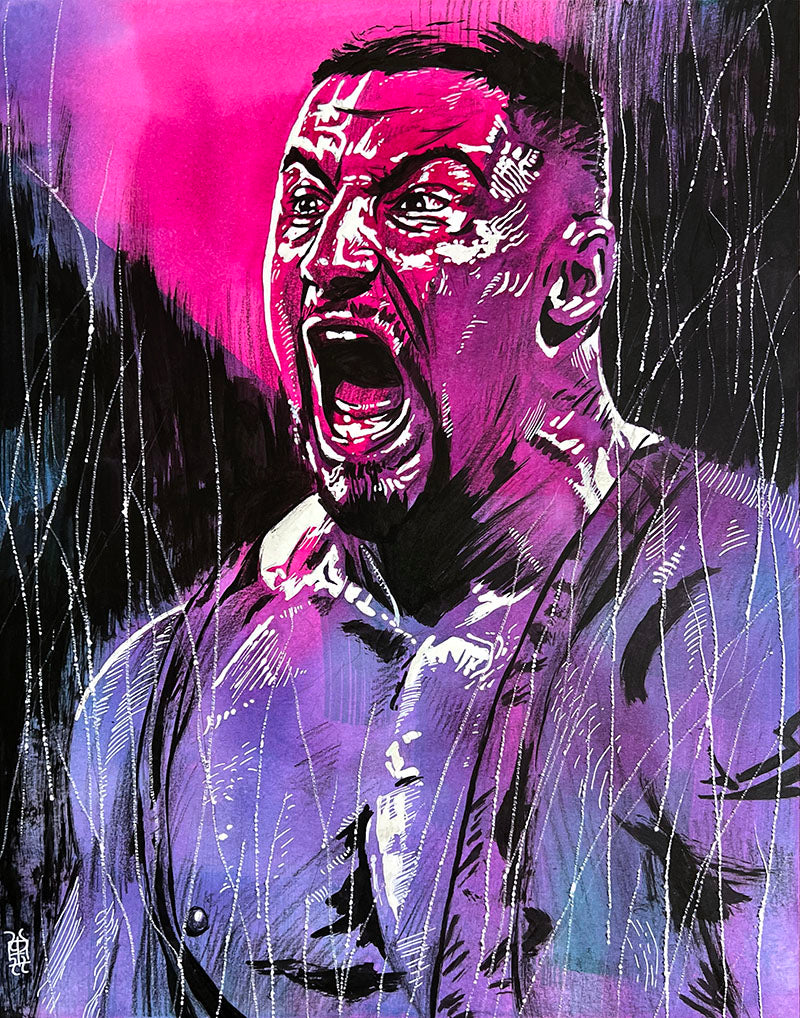 Bron Breakker: Expression of Intensity
Colored ink, Ink, Paint Marker, Colored Pencil and Scratch on bristol board

Artwork by Rob Schamberger
Printed on 14" x 11" 130 pound uncoated cover stock, perfect for framing!
I opened up 2022 with a painting of Bron Breakker so I thought it'd be fun to do the same thing again for 2023! I took what I like to think of as a 'power chord' approach to this, making it all about the energy and less about the finesse. The same way that punk rock was a reaction to the complex rock music of the 70's, I made this as an expression of intensity.
First I applied some masking fluid to preserve the white of the paper for the highlights, then brushed on some colored ink for the first layer before using some painter's tape as a double mask to make that geometric shape in the upper left corner and applying another layer of colored ink outside of it. After pulling my masks up, I used a large brush to put down my black ink to keep it from being too controlled and more organic, followed by a little bit of black colored pencil for a darker mid-tone. At this stage I recognized I wanted more highlights so I used a white paint marker and then went a little wild and dragged a utility knife across the surface to get that even wilder energy. Power chord art!
This print is made on demand and may take up to a week to be produced before shipping.