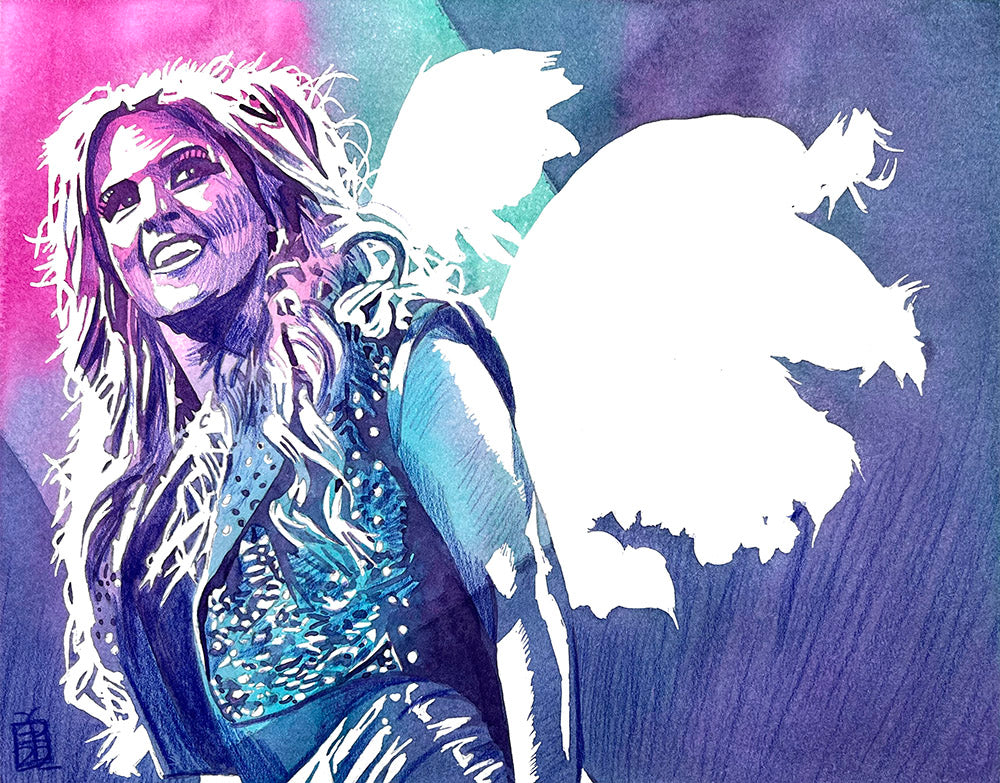 Candice LeRae: Poison Pixie
Colored Ink and Colored Pencil on bristol board

Artwork by Rob Schamberger
Printed on 14" x 11" 130 pound uncoated cover stock, perfect for framing!
I did some fun experimentation with this new Candice LeRae painting. I used what I call 'double masking' where I first applied some masking fluid to keep the white of the paper intact. After putting down a layer of watered-down colored ink I affixed some painter's tape to create a rectangle in the upper left corner and then added another layer of thinned-out violet. This created a neat juxtaposition of organic and geometric forms with the color, before pulling up the masking fluid and finishing Candice's form off with more violet ink and a little colored pencil for texture.
I'm definitely going to continue to experiment with multiple levels of masking in the future because I'm loving the results on this!
This print is made on demand and may take up to a week to be produced before shipping.