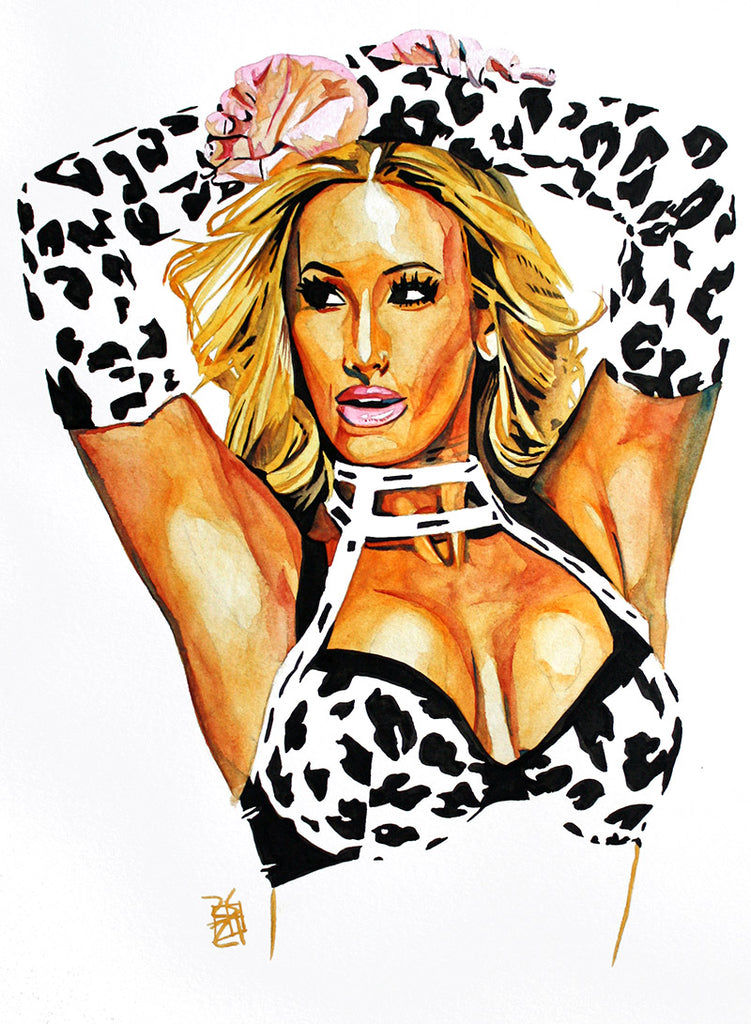 Carmella

Ink and watercolor on watercolor paper
Artwork by Rob Schamberger
Printed on 11" x 14" 130 pound uncoated cover stock, perfect for framing!
Carmella's latest evolution as someone who embodies the finer things in life gave me an opportunity to do something really fun with this painting. Taking inspiration from noted fashion illustrator Rene Gruau, I used watercolor to portray her in a realistic way and then used ink to only show the pattern of her gear, speaking to high-end fashion illustration. I feel it both speaks to her character and also makes a visually stunning piece unto itself.
This print is made on demand and may take up to a week to be produced before shipping.